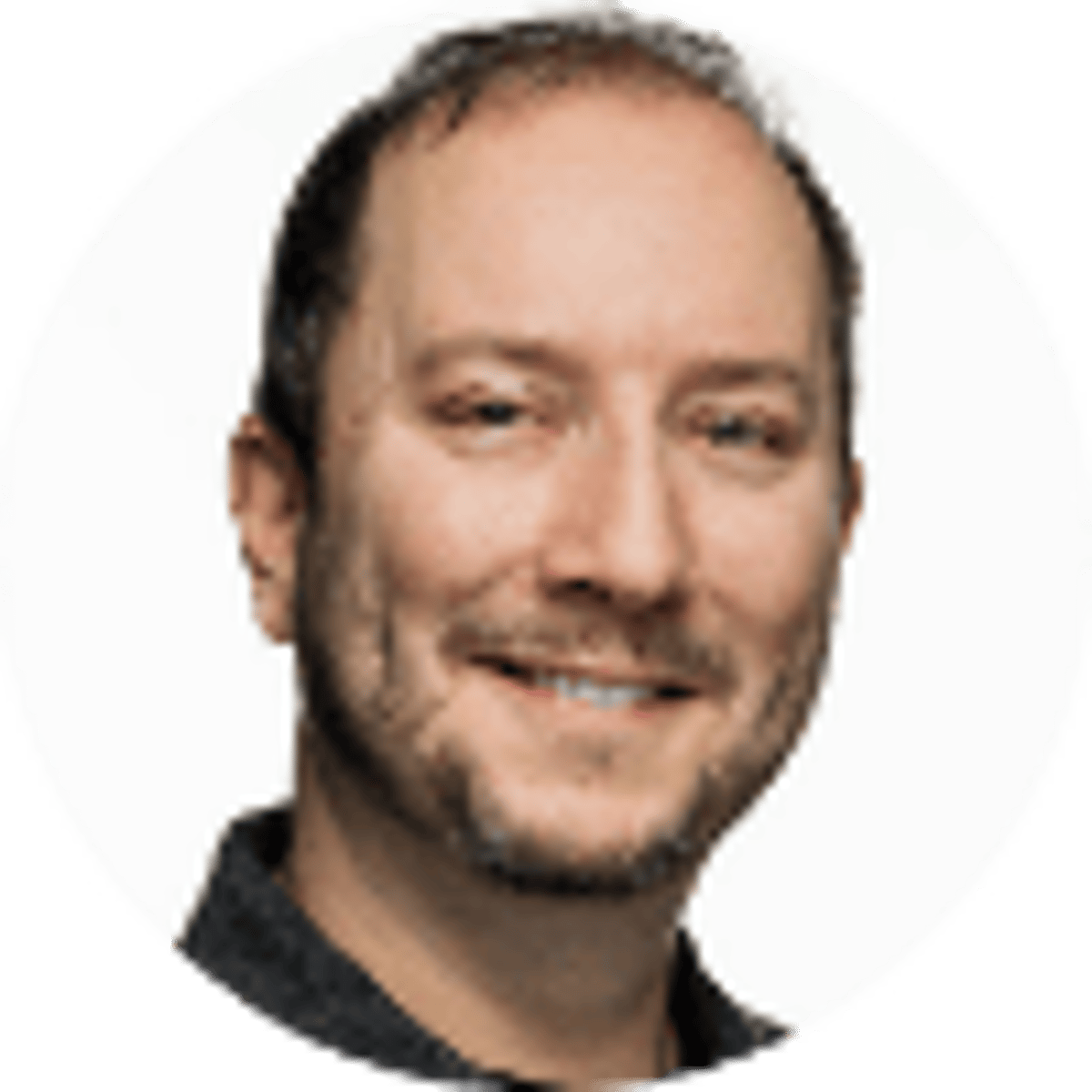 By Adam Thompson | | 9 mins
What Is Line Shopping & How Does It Work?
18
PLAYERS REDEEMED TODAY!
Professional sports bettors incorporate a number of strategies and sports betting systems to maximize profit while minimizing risk. In that regard, every single sharp in the industry utilizes line shopping into their daily plan.
Read below to find out exactly what line shopping is, how it relates to each of the major sports, and how the average bettor can use it to maximize wins and minimize losses - just like the professionals.
What is Line Shopping?
Line shopping isn't difficult to do, and it can be a critical component in ensuring you win the most money on victories and lose the least amount on losses.
In the simplest of definitions, line shopping involves finding the most favorable odds for the teams or betting market you plan to bet on, searching the lines at various online sportsbooks.
How Line Shopping Works
There is no easier or better place to start line shopping than at Bookies.com. Bookies.com takes nearly all of the work out of it for the bettor, compiling the odds from the most-reputable online sportsbooks in their state, and flowing them into one, easy to read chart.
From there, all you have to do is click on the most-favorable odds, follow it to the site, register and fund an account with that sportsbook (and collect a welcome bonus!), then place your bet. That's all it takes to ensure you have maximized winnings or minimized losses on your wager.
Benefits of Line Shopping
There are many obvious reasons to incorporate line shopping into your sports betting strategy, but there are a few that may be a surprise.
It Minimizes Loss On Favorites
Say you like the Yankees over the Red Sox on a Sunday Night Baseball showdown. New York is posted as -140 on the moneyline - a $140 wager would net $100 in profit. If the Yankees win, great, you've just made $100 no matter the odds. But what if they lose?
In this instance, you've just lost your $140 investment. Line shopping can mitigate the losses. Using line shopping, you may have found the Yankees at -125. By using those odds instead of the first ones you found, the loss would have cost you $15 less.
Saving $15 once may not be a big deal. But saving $15 hundreds of times over the course of a year? That's not chump change.
It Maximizes Profit On Underdogs
Perhaps the Cubs are hosting the Dodgers and are +120 underdogs on the moneyline to win. A $100 bet means you win $120 in profit. But different sportsbooks have different odds.
On a competing site, the Cubs are posted at $130. If the Cubs get it done at Wrigley Field, by a simple line shopping check, you've made an additional $10 on that wager. It totals up in the long run.
Line Shopping Works On Point Spreads
While it's a proven model for profit when playing the moneyline, it has a different level of success for playing point spread picks. According to studies, line shopping NFL odds, for example, and securing odds that differ by one-half point to one point can give bettors an added advantage of 1-3%. That may not sound like much, but in the long run it can really add up.
Tracking The Steam
Steam movement on an odds line is defined by a quick movement of the odds by 5% or more. It can sometimes be based on injuries and lineup changes, but that isn't always the case. Often, the hottest steam comes when the line is released. Sharps - or professional bettors - will attack lines they feel are way off, and they won't hesitate. When the sharps jump on a line, it can create steam movement.
You can take advantage by following the lines and realizing they're jumping for a reason. In addition, the same odds at several different sportsbooks may get attacked, but odds may remain untouched - at least for the time being - at others.
Point Spread Line Shopping
Point spread betting lines are typically situated in a spot that allows for each side of the bet to have the same odds. At most sportsbooks, the line is close to -110. Even the smallest line movement can be significant if the right numbers are involved.
Say you like the New England Patriots over the Tampa Bay Buccaneers, and the Patriots are favorites at -3 against the spread. If you find the line at -2.5, that line gives you a victory on a New England three-point win instead of a push. Conversely, if the line jumps to -3.5, that greatly diminishes the Pats pick.
Lines centering around 3, 6 or 7 points can dramatically change in value with a simple half-point line move. By line shopping across multiple sites, you can often find that small difference that could mean the difference between busting, a push and a winning ticket.
Even if the lines are similar at every sportsbook, the vigorish - the commission attached to a bet to give the house an edge - may differ. If you're stuck at -3 with no other options, you can still find value in the odds by betting on a site at -108 instead of -113.
Line Shopping for Moneyline Betting
Moneyline betting involves picking the outright winner of a match. There is no point spread, so it doesn't matter by how much a team wins, or how many points are scored. It just needs to win.
American odds are based on bets of $100, with a "minus" symbol given to favorites and "plus" symbols for underdogs. If a team is posted at -125, for example, it's favored - a $125 bet on the team wins $100 in profit.
Conversely, an underdog may be posted at +150. In this instance, it takes a bet of $100 to win $150. You win more by backing the team deemed less likely to win by oddsmakers.
Line shopping on moneyline bets can provide immediate dividends. Finding a favorite at -115 instead of -125 cuts your stake by $10 and minimizes the effect of a losing ticket. On the flip side, by finding an underdog at +150 on one site but +165 on another, you win $15 more just by going with the better odds.
---
RELATED: Use Our Odds Calculator To Calculate Potential Payouts
---
Line Shopping for Over/Under Bets
Over/under betting involves picking the total points, goals or runs scored in a game, above or below a line set by the sportsbook. Every sportsbook posts Over/Under odds, just as they do moneyline and spread.
Like point spread bets, the odds remain relatively the same - around -110 for either side. It's the O/U that moves.
Many sites now post Over/Under odds for the first half in football, basketball and soccer, and some MLB O/U lines for the opening few innings. Lines can vary from sportsbook to sportsbook, so there is ample opportunity to find the best odds that suit your favored picks.
Why Do Sportsbooks Provide Different Lines?
All sportsbooks originally post lines based on where they believe is the middle ground as far as the money coming in - 50% on each side. But there's more to it than that.
Intense Competition For Customers: There are a lot of online sportsbooks out there, and even the biggest ones face strong challengers for new and existing customers alike. Posting favorable odds on games is a popular way to keep customers. Many bettors stick to one site and put all their action on it, but many also seek out the best odds. As it takes minimal extra work to own accounts on multiple sites, the sportsbooks are adjusting.
Not every site can offer the best odds for every game, however. That's why line shopping works.
Follow The Money: The best odds posted may not last long, or it may change until action on the field begins. That's because odds will move based on the amount of money being placed on each side.
Bookmakers that keep the amount of money on each side close to 50% reduce their own liability and guarantee a profit with the vigorish, or "juice," placed on the odds. When the line becomes greatly unbalanced, the sportsbook could win a lot more - but it could also lose a lot. Sportsbooks attempt to even each side by adjusting the odds, making one side more favorable in the effort to draw additional backing.
Some sportsbooks may be affected more or less by money brought in, which accounts for line moves on some sites compared to others.
Line Shopping for Various Sports
NBA
The average NBA game features literally hundreds of points, so the difference of a half-point or point in NBA odds among sportsbooks isn't as impactful as it would be in other sports.
But there is always opportunity, especially if the line falls between 5-7, the most common final margin of NBA games. The sheer volume of games in an 82-game season presents chances to take advantage on opening lines if you shop early and with a gameplan.
NFL
No US sport gets more action than NFL games, and no lines get more scrutiny than NFL odds. With most of the action all on one day of the week, bettors have nearly a full week to break down every nuance of each game. The best times to do your line shopping, however, is right when the odds are released and right before kickoff. Lines move dramatically in both instances, and you can find favorable numbers. Gems will pop up midweek, too, but far less often.
MLB
While point-spread betting is most popular in NFL and NBA, it's the moneyline bets that get the most action in terms of MLB odds. Line shopping can dig up significantly different moneyline odds on the same game, winning you a lot more money - or saving you a lot more losses - over the course of a six-month season.
One popular notion on moneyline bets - and point spread betting, too - is the idea of reverse line movement - when the majority of money coming on is on one team, yet the sportsbook adds more value to that side. That's because the sportsbooks know who the professional players are, and where the "sharp money" lies. If sportsbooks improve the odds of the team the pros like, they could get crushed with an onslaught of huge bets.
Bookies.com breaks down the percentage of public money coming in on each side of a game. If that percentage is strongly on one side but the line moves in that team's favor, that is a strong indication the sharps are going the other way. With our NFL consensus and you'll see who the public is backing.
NHL
Like MLB, it's moneyline and Over/Under bets that lead the market on NHL odds. Sportsbooks across the board will post different odds and bettors can take advantage with attentive line shopping. Instead of point spread, the NHL and MLB incorporate a "puck line" and "run line," respectively. The line involves giving the underdog +1.5 "points," while the favorite is -1.5. Odds are adjusted lower for the favorite but adding risk similar to a point spread.
Is Line Shopping Worth it?
Line shopping may appear to add a small amount of value to a bettors' picks, but over the course of time, it can adds up significantly. All professional sports gamblers line shop to maximize profit on wins and minimize liability on defeats.
The hardest part is opening multiple accounts at various sportsbooks, but we make it easy at Bookies.com with our reviews and recommendations, as well as welcome bonus offers that can realy add up, too.
Keeping abreast of all the lines is easy at Bookies.com. Study the odds tables, then simply click on the betting lines with the most value and you'll be redirected to the bookmaker. Line shopping is a straightforward strategy that can keep a bankroll healthy and growing
About the Author
NFL writer and expert Adam Thompson joined Bookies.com in 2019 after a successful run as senior handicapper for SportsLine and CBSSports.com. He's long been estabilshed as one of the nation's premier NFL and MLB handicappers, and his horse racing and PGA picks have produced major winners over the last 12 months.