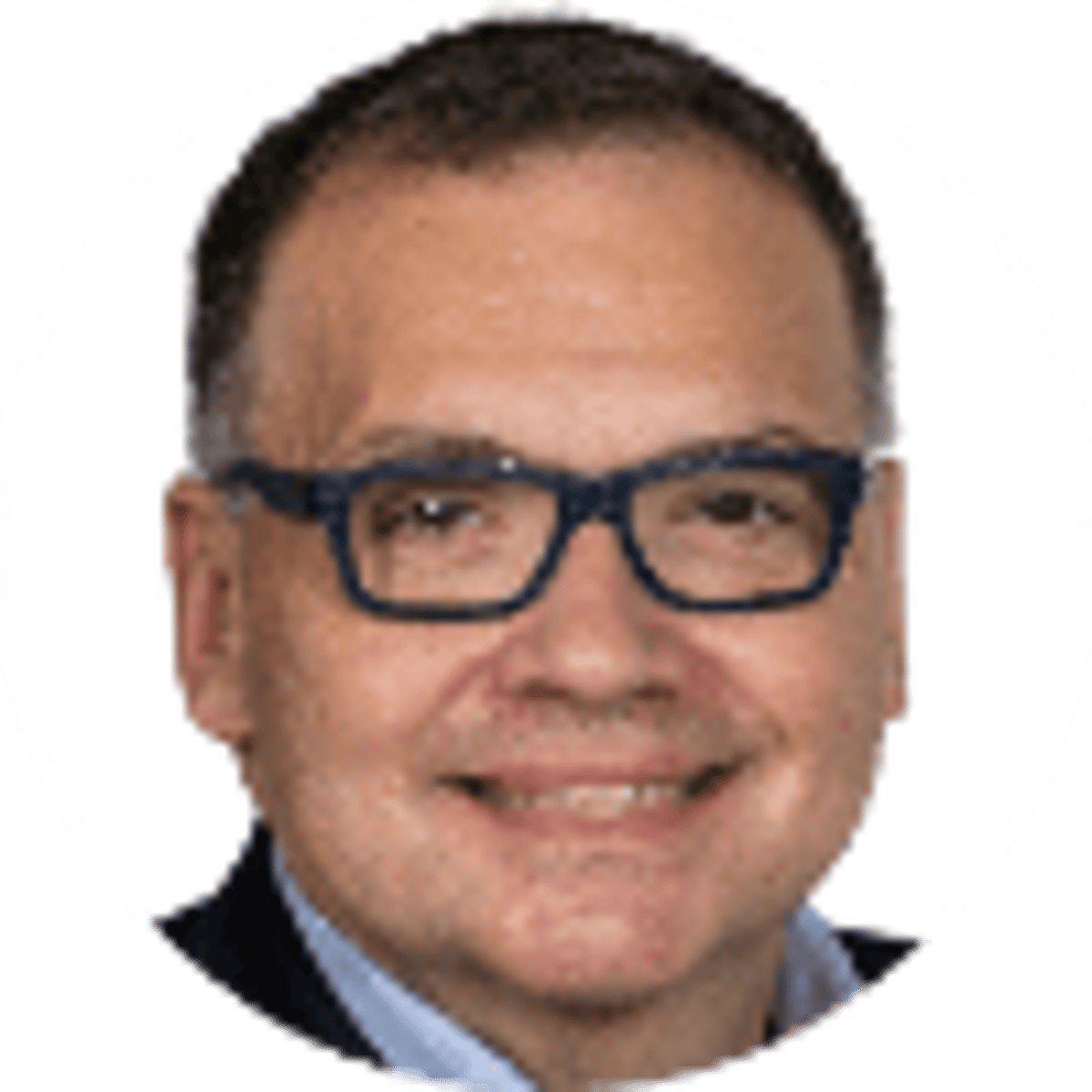 By Bill Speros | | 8 mins
Q&A with Sen. Eric Lesser On Massachusetts Sports Betting Launch & More
Gov. Charlie Baker has until Thursday to sign a bill passed last week that will legalize Massachusetts sports betting. One of the major players in getting that bill to the governor's desk was state Sen. Eric Lesser, a Democrat from Londmeadow (in the western part of the state).
Lesser began working on sports betting legislation in Massachusetts in 2020. He was part of a six-member conference committee that crafted the compromise law, from bills that passed the state House and Senate nine months apart.
Here's a breakdown of what is officially known as the Massachusetts Sports Wagering Act.
* - College wagering for in-state schools is allowed for teams participating in tournaments that feature four or more teams, which would include the NCAA Hockey and Basketball Tournaments, ACC and Ivy League championships, and ice hockey's Beanpot
Baker said Tuesday he "conceptually" supports the law will allow Massachusetts betting apps to serve those over 21 and physically present in the state and will also permit retail betting at the state's three casinos: Wynn's Encore Boston Harbor, MGM Springfield, and Plainfield Park (Penn National), as well as current parimutuel sites at Suffolk Downs and Raynham. Baker also told reporters he is "still working on the details.'
Up to 15 mobile licenses can be granted, seven of which must be untethered (not connected to retail casinos), and betting kiosks will be allowed at bars and restaurants. The advertising regulations within the bill mean that Massachusetts promo codes will be available to new sign-ups in the state.
Q&A With Massachusetts State Senator Eric Lesser
Bookies.com caught up with Lesser to talk about sports betting in the Bay State. Lesser, a Democrat, is also running for Lt. Governor. He paid a visit to former President Barack Obama (his one-time boss) at Obama's home on Martha's Vineyard during the weekend.
Some of the questions and answers have been edited for clarity and brevity:
Bookies: What does legal sports betting mean to the citizens of the Commonwealth?
Sen. Lesser: First, it catches us up with the states all around us, which is important. Second, it just provides a new way for people to engage with their teams, and to have fun with sports. It also opens up a whole new industry for Massachusetts, which will hopefully drive some job creation, and also creates innovation.
We're the home of DraftKings, so we could also help lead to more investment in the sports tech sector. So, all around, I think it opens up a new industry, helps create jobs and, for most people, it's just another way to have fun with sports and engage with their favorite teams.
---
RELATED: Everything You Need To Know About DraftKings Massachusetts
---
Bookies: When do you think people can start betting?
Sen. Lesser: We included the allowance for provisional licenses in the legislation. There is nothing in the legislation that is a surprise to the (Massachusetts Gaming Commission). We've been in close touch with them since the Supreme Court decision, back in 2018, opened up this process.
But at this point, it falls in their court in terms of setting the regulations, running the application processes and issuing the licenses. So, hopefully it happens soon, but it's going to be their prerogative to run their process.
Bookies: The compromise bill was announced at 5:10 a.m., hours after the scheduled session of the Legislature was supposed to end. And it came 571 days after it started. What took so long?

Sen. Lesser: Well, it's a hot topic. It's gambling, and there are a lot of people, especially senators, that felt strongly about it and had concerns about it. So, there needed to be a process of bringing people along, and helping people feel comfortable in the provisions. I think the most important elements that helped get it passed were the consumer protection that we've got, which really is among the absolute strongest in the entire country.
For example, our bill that was passed bans the use of credit cards, it gives pretty broad authority to the Gaming Commission to issue advertising restrictions, to avoid targeting minors and those under 21. So, I think ultimately, those are really important provisions that gave enough members of the Senate comfort to move forward.
---
RELATED: Everything You Need To Know About Barstool Massachusetts
---
Bookies: What were the biggest pieces of the Senate bill to make the final package?
Sen. Lesser: Certainly, the consumer protection ban on credit cards is very significant. The tax rate between the two versions, and the licensing includes elements of both, the advertising restrictions and some of the other kinds of player protections, player integrity pieces.
We ended up in a good place that took the best elements of both bills. We're going to have a competitive environment with a lot of different licenses, different types of licenses being issued. Which will mean more competition among the providers, among the operators, which will I think lead to a better product and a better experience for consumers.
Bookies: What others states did the Legislature look at during this process?
Sen. Lesser: We took a close look at our neighbors, and how they were set up (editor's note: New Hampshire, Rhode Island, Connecticut and New York all border Massachusetts and have online sports betting). They were important examples to look at, both pros and cons.
New Jersey has a really well-developed law at this point, they were the first to legalize, and it's a pretty well respected setup that they've got there, so we looked closely at New Jersey. We certainly surveyed exhaustively what was going on in the 30-plus states that have legalized already.
Bookies: New Hampshire Gov. Chris Sununu blasted the Massachusetts bill as "a trifecta of convoluted licenses/fees/taxes on winnings that means they [Massachusetts] will be challenged to match the gold standard of gaming success we've built in NH." You might be lieutenant governor someday. What are you going to say to that?
Sen. Lesser: I'm not going to respond to that since I didn't see those remarks. But (the regional competition) was absolutely a factor. It's not just New Hampshire.
I live near the Connecticut border, in the Springfield area, where it was also a factor. The state isn't an island, and we have to have some level of synchronization, frankly, with the states around us.
Bookies: Were you surprised at how intense and vocal the supporters of sports betting were during this process?
Sen. Lesser: I've been immersed in the issue for almost four years at this point, and I wrote legislation almost two years ago to legalize sports betting. I knew the level of interest there was, even just at kids' sports games, at the supermarket, and everything else, so it wasn't a surprise to me. Look, sports is big business and people love sports, especially in Massachusetts, so it wasn't a surprise to me.
Bookies: How did you make the sausage late last Sunday and early Monday morning?
Lesser: I'll keep that confidential, but the key thing was trying to just work through the compromise on these various key elements. The college element, the licensing element, the consumer protections, were very big. Part of it is also just sort of the process of time going by, and trust being built up.
Eventually, we just got to a place where people felt comfortable on those sorts of core sections and then it was done.
---
RELATED: NFL Week 1 Odds, Moneylines and Points Spreads For Every Game
---
Bookies: You're happy with the final product?
Sen. Lesser: Absolutely, I think we're in a good place on college [betting], there's very strong protections in there. I think that the consumer and player protections are going to be really important. The most important thing is we're going to have a good ecosystem, a good product, with a lot of different options for people, which I think is going to lead to a better experience for customers.
Bookies: Did you get any gambling tips from former president Obama? Maybe take the under on the Bears at 6.5 wins?
Sen. Lesser: No, it was a nice meeting, but he's always full of good advice. No, not sports betting, as such, no.
About the Author

Bill Speros is an award-winning journalist and editor whose career includes stops at USA Today Sports Network / Golfweek, Cox Media, ESPN, Orlando Sentinel and Denver Post.