NFL Week 4 Picks, Betting Predictions & Best Bets To Back Today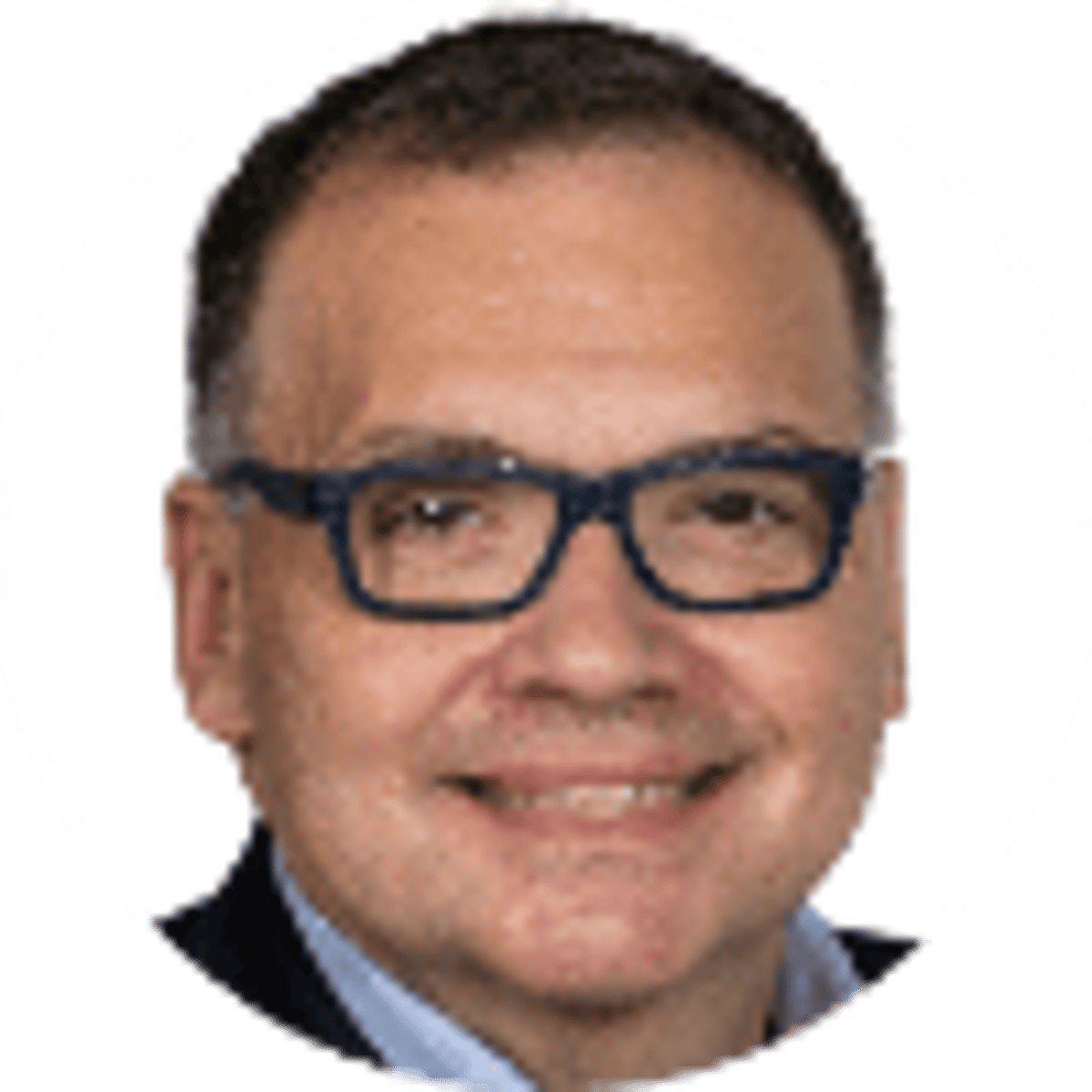 By Bill Speros | 38 mins
The sixth meeting between Patrick Mahomes II and Tom Brady stands as the main event during Week 4 of the NFL betting season. It is one of the most interesting NFL Week 4 picks to make on the board.
Both QBs struggled in Week 3 and lost outright as betting favorites. Mahomes threw his first interception of the season to clinch a 20-17 loss to the Colts. Aaron Rodgers and the Packers outlasted Brady at home 14-12 after the Bucs scored a TD with 14 seconds to play but failed to convert on the 2-point try. The potential game-tying play was pushed back to the 7-yard-line after a delay-of-game penalty.
Pending the path of Hurricane Ian, this would be the third-straight time the Buccaneers and Chiefs play in Tampa - but the first meeting since Kansas sports betting went live on Sept. 1.
Kansas City won a regular-season game on Nov. 29, 2020 by a 27-24 score. That would be the last game lost by the Bucs that season. Tampa Bay beat Mahomes' Chiefs in Super Bowl 55, which was played at Tampa Bay's Raymond James Stadium. In total, since halftime of that 2020 regular-season loss, Tampa Bay and Brady have outscored Kansas City 48-16.
The Bucs WR group is decimated by injury but Mike Evans will be back from suspension to face Kansas City and there's little reason to think Tampa Bay won't be able to continue that sort of offensive dominance this time around. As our NFL Week 4 best bets below indicate, we like the Bucs again.
---
RELATED: All NFL Head Coaches Ranked Against the Spread
---
Brady and Mahomes have faced off five times, with Brady holding a 3-2 edge. Here's the betting rundown ahead of their Week 4 matchup:
2018 Regular Season
Date: October 14, 2018
Score: Patriots 43, Chiefs 40
Line: Patriots -4
O/U: 59.5
Buzz: Brady & Mahomes amass 692 yards passing and 7 TDS. The Patriots win it with a last-second FG on the road.
2018 AFC Championship
Date: January 20, 2019
Score: Patriots 37, Chiefs 31 (OT)
Line: Patriots -3
O/U: 56.5
Buzz: Kansas City scores 24 points in the 4th quarter to force OT then Brady & Co. win the coin toss and roll for a TD on their first possession at Arrowhead.
2019 Regular Season
Date: December 8, 2019
Score: Chiefs 23, Patriots 16
Line: Patriots -3
O/U: 49.5
Buzz: Mahomes beats Brady in Foxboro during TB12's final season with the Patriots. Defense dominates for both teams.
2020 Regular Season
Date: November 29, 2020
Score: Chiefs 27, Buccaneers 24
Line: Chiefs -3.5
O/U: 56
Buzz: Mahomes and Tyreek Hill electrify a national TV audience with TD strikes of 75 and 44 yards in the first quarter. The Bucs are down 20-7 at the half and surge to nab a back-door cover after a Brady TD pass finds Mike Evans late in the 4th quarter.
Super Bowl 55
Date: February 5, 2021
Score: Buccaneers 31, Chiefs 9
Line: Buccaneers +3
O/U: 57.5
Buzz: Brady completes his transformation into Florida Man by leading the Buccaneers to a home-field victory with a TD pass to Antonio Brown and a pair of tuddies to Rob Gronkowski.
Here is a breakdown of Brady vs. Mahomes head-to-head over their careers. Mahomes was 5 years old when Brady played in his first NFL game back on Thanksgiving Day, 2000. Career statistics are regular-season only.
Oddsmakers on betting apps have the Chiefs as 3-point road favorites. There is just one game on the schedule (Packers -11 vs. Patriots) with a line greater than 7 points. Five games feature lines of 1 point or less.
Now it's on to our Week 4 NFL picks to back on your sports betting app:
NFL 2022 Season Week 4 Picks
NFL Week 4 Best Bets 2022
Thursday, Sept. 29
Miami Dolphins at Cincinnati Bengals, 8:15 p.m. (Amazon Prime)
Right now, the AFC goes through Miami. The Dolphins are the lone undefeated team in the Conference following their 21-19 down-to-the-last-second win over the Bills. The Dolphins defense has held the Patriots and Bills to just 3 TDs in two games. It's legit. Keep an eye on Tua Tagovailoa's status on a short week. Tyreek Hill and Jaylen Waddle are wrecking everything in their paths. The Bengals beat the Jets in Week 3. Beating the Jets ranks just a click above losing to a real team.
Best Bet: Dolphins moneyline with Caesars Sportsbook ➜
Sunday, Oct. 2
Minnesota Vikings vs New Orleans Saints (London), 9:30 a.m. (NFL Network)
This is the first of four international games on the NFL calendar this season. Two first-year coaches confront each other with veteran quarterbacks under center across the pond. The Saints were a bit of a trendy pick to win the NFC South in lieu of Tampa Bay. But New Orleans was beaten by the Bucs in Week 2 before inexplicably losing to Carolina in Week 3. Rookie Vikings coach Kevin O'Connell appears to be mastering the learning curve and has his team atop the NFC North. Take the Vikings as one of your NFL Week 4 picks.
Best Bet: Vikings ATS with BetMGM ➜
LA Chargers at Houston Texans, 1 p.m. (CBS)
Once again, the Chargers have been unable to match their preseason hype. It may be time for an exorcism on their side of the field in SoFi Stadium after a 38-10 dismantling at the paws of Jaguars in Week 3. The Texans and Chargers finished 2021 both 8-9 ATS. The Texans over-performed with oddsmakers given their 4-13 mark straight-up. They continue to offer value this year are just one of four teams who are 3-0 against the line this season.
Best Bet: Texans ATS with DraftKings ➜
Cleveland Browns at Atlanta Falcons, 1 p.m.(CBS)
The Falcons are in full-rebuild mode with Marcus Mariota at QB and Arthur Smith as head coach. But don't tell that to the operator of your favorite book. The Falcons are 3-0 against the line this season and won outright at Seattle in Week 3. The Browns beat the Steelers on Thursday but it wasn't convincing. The Falcons are getting 3 points at home. We like them to win it outright.
Best Bet: Falcons moneyline with Caesars Sportsbook ➜
Chicago Bears at New York Giants, 1 p.m. (FOX)
Another game featuring two coaches with their new teams. Both Brian Daboll (Giants) and Matt Eberflus (Bears) are rookies in their new gigs. This would have been the game of the year in 1986. Saquon Barkley has taken some of the pressure off Daniel Jones, who is in the midst of a make-or-break season. Take the Giants for your NFL Week 4 picks. They have started the season well.
Best Bet: Giants ATS with DraftKings ➜
---
RELATED: NFL Best Weekly Parlay Bets To Back
---
Washington Commanders at Dallas Cowboys, 1 p.m. (FOX)
The Cowboys tend to win big at home against lesser opponents. Dallas boasted the top winning percentage against the line last season, covering in 13 of 18 games. They did it in part by covering in all four home games in which the line was 6 points or more. Will Dak Prescott return in time for this one or will it be Cooper Rush again? Either way, ride with the 'Boys at home.
Best Bet: Cowboys ATS with FanDuel ➜
Buffalo Bills at Baltimore Ravens, 1 p.m. (CBS)
Buffalo remains the consensus pick to win Super Bowl 57 across the books following its loss to the Dolphins in Week 4. The Ravens stomped New England in Week 3 after blowing a big lead to Miami the previous week. The Bills defense was riddled with injuries and was far from 100% in South Florida. Keep an eye on that as the week progresses. It's hard to envision the Bills losing back-to-back games. Still, these prices are too high across the board. When it doubt, take the under on a chunky 54-point total.
Best Bet: Under 54 Points with Caesars Sportsbook ➜
Tennessee Titans at Indianapolis Colts, 1 p.m. (CBS)
This season, the Titans and Colts play twice in the month of October. Both teams are looking up at the Jaguars in the AFC South standings. The Colts have the edge this week given that they are home and riding an emotional high following an upset win over Mahomes and the Chiefs. Matt Ryan finally got his offense moving just enough to edge out Kansas City. The Titans were more relieved than anything else after beating the woeful Raiders. Mike Vrabel's job is safe for another week. Wager accordingly for your NFL Week 4 best bets.
Best Bet: Colts ATS with PointsBet
Jacksonville Jaguars at Philadelphia Eagles, 1 p.m.(CBS)
After Sunday of Week 3, the Eagles were the lone 3-0 team in the NFC. We've been flying with the Eagles each week this season and have been rewarded for doing so. The Jaguars showed plenty of fang by zapping the Chargers 38-10 in Week. 3. Philadelphia (-6.5) made easy work of Washington 24-8. The Jaguars have the feel of the 2021 Lions, a team that might not win many games on the field but has all the tools to overachieve against the spread. Detroit was 3-13 overall and 11-6 ATS last season. Look for a similar divergence from the Florida Cats this year. We are likely witnessing a second-year leap from Trevor Lawrence. The line has swelled to Philly -7. A perfect opportunity for Jacksonville to grab a backdoor cover.
Best Bet: Jaguars ATS with DraftKings ➜
---
RELATED: Best NFL Weekly Player Props To Back
---
Seattle Seahawks at Detroit Lions, 1 p.m. (FOX)
We continue our run of felines with those Lions, who play host to the Seahawks. This game opened with the Lions as 1-point favorites. The number has since ballooned to 6 points. If the Lions are to achieve anything on the field for Dan Campbell, they need to win games like this. We pounced on the Lions at -1 early, knowing oddsmakers would eventually catch up. And they have. If you missed out on the earlier line, go with the under on 48 points.
Best Bet: Lions ATS with DraftKings ➜
New York Jets at Pittsburgh Steelers, 1 p.m. (CBS)
The early line favors the Steelers by 3.5 at home. That's a good value for your NFL Week 4 best bets considering they are playing host to the Jets. Zach Wilson was hurt earlier in the preseason and may be playing just his first game of the season here. The Steelers are always ahead of the curve on defense and should put up enough points to cover this number in a low-scoring affair.
Best Bet: Steelers ATS with BetMGM ➜
Arizona Cardinals at Carolina Panthers, 4:05 p.m. (FOX)
Carolina QB Baker Mayfield was the No. 1 overall pick out of Oklahoma in the 2018 NFL draft. Arizona QB Kyler Murray was the No. 1 overall pick out of Oklahoma in the 2019 NFL draft. Mayfield has found some solace and stability in Carolina. And he finally got a victory in Week 3. Murray has beaten his pal Mayfield in their two previous matchups, both of which occurred while Mayfield was in Cleveland.
Once again, Murray will get the last zinger on Twitter. We like the Cardinals on the moneyline for our NFL Week 4 picks.
Best Bet: Cardinals moneyline with FanDuel ➜
New England Patriots at Green Bay Packers, 4:25 p.m. (CBS)
Mac Jones suffered a high ankle sprain in Week 3 and could miss some time because of it. An MRI was negative. If Jones is out, that leaves Brian Hoyer as New England's starting QB. Another mountainous challenge for Bill Belichick and his 528 coordinators. This time at Lambeau Field. Bill Belichick holds a 2-1 edge against Aaron Rodgers, whose QB rating against New England is just 92.2. Rodgers has a higher rating against 27 other NFL teams. This line moved 4.5 points following Sunday's play. The Packers offense looked great for 30 minutes against Tampa Bay. Rodgers should be in a groove against New England. And Green Bay usually covers big lines at home.
Best Bet: Packers ATS with Caesars Sportsbook ➜
Denver Broncos at Las Vegas Raiders, 4:25 p.m. (CBS)
Josh McDaniels faces his old team – no, not THAT old team – in Week 4 when the Broncos ride into Sin City. When McDaniels got the boot in Denver, the Broncos QB was Kyle Orton. This time, McDaniels and his Raiders get their first AFC West taste of the Broncos with Russell Wilson at QB. Right now, this game is a pick 'em. That screams value for the home team for your NFL Week 4 best bets, especially a home team as stacked as the Raiders.
Best Bet: Raiders Moneyline with BetMGM ➜
Kansas City Chiefs at Tampa Bay Buccaneers, 8:20 p.m. (NBC)
The Buccaneers defense shut out Rodgers and the Packers in the second half in Week 3. It will keep Tampa Bay in this game no matter which nameless receivers are on Brady's playsheet. Head coach Todd Bowles was the defensive coordinator who smothered Mahomes in Super Bowl 55. Mike Evans will be back after his suspension. Julio Jones and Chris Godwin could be back, as well, and Brady needs them. This line is reasonable and within a field goal, so a win and cover should go hand-in-hand here for your NFL Week 4 picks. This game could be moved depending on what happens with the weather on Florida's Gulf Coast this week.
Best Bet: Buccaneers ATS with PointsBet
LA Rams at San Francisco 49ers, 8:15 p.m. (ESPN)
It will be closer than expected, especially now with Jimmy G back under center for San Fran. The 49ers defense is familiar with the Rams and this time it won't be wrestling with Cooper Kupp and Odell Beckham Jr. at the same time. OBJ is out until later in the season due to his Super Bowl ACL tear. The 49ers beat the Super Bowl champion Rams twice in the regular season last year before blowing a 10-point lead in the NFC championship game.
Best Bet: 49ers Moneyline with DraftKings ➜
About the Author

Bill Speros is an award-winning journalist and editor whose career includes stops at USA Today Sports Network / Golfweek, Cox Media, ESPN, Orlando Sentinel and Denver Post.
Our trusted sports betting partners bring you safe and fun playing experiences