NFL Union Seeks Betting Revenue Share in Labor Negotiations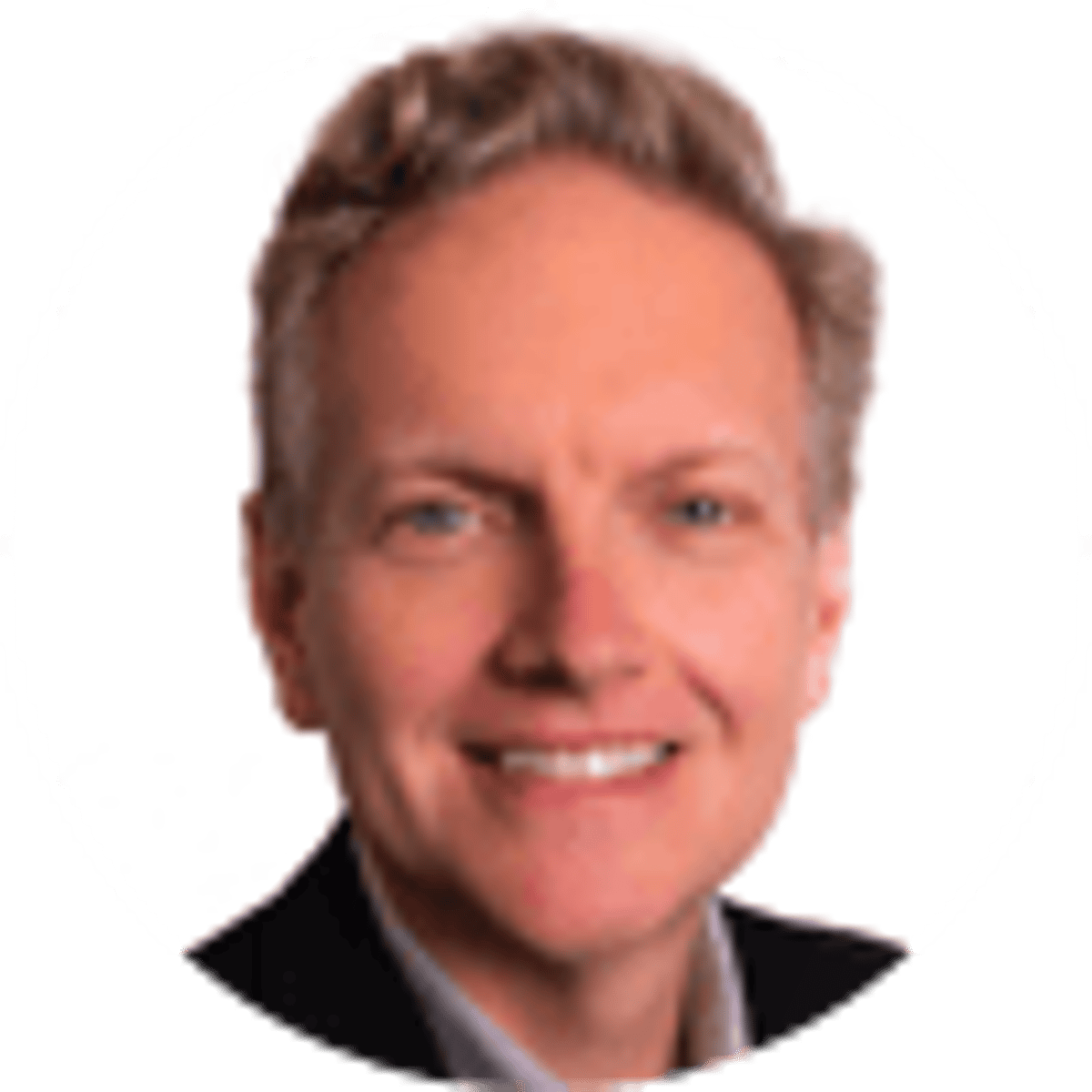 By Brant James | 9 mins
The NFL Players Association is close to gaining a landmark and lucrative concession as its membership ponders a new collective bargaining agreement: access to future gambling revenue. 
 Sports betting and casino deals have arrived as a revenue stream and bargaining chip for players. It won't be the last time. And it won't remain confined to the NFL.
"It was clearly important for players to be able to benefit from the rapidly changing/growing revenues from gambling," player agent Kelli Masters told Bookies.com.
The NFLPA altered contract language to classify gambling monies into a pool to which the players have access, putting millions in future gambling-related dollars in play over a 10-year deal. This point was among several circulated by the union in a CBA proposal fact sheet. This reclassifying of that revenue stream into the "All Revenue" category would have been a point where the union and NFL team owners had already reached basic agreement. The current point being mulled over specifically involves revenues from sportsbooks in NFL stadiums, which aren't even currently allowed by the league. If, as expected, they eventually are, state regulations would also affect how lucrative a concession this could be for players. It figures to not be the last time gambling revenues are on the table, though, in this CBA or those in the future.
"I think it could be a significant source of revenue that's shared between the teams and the players," attorney Darren Heitner, who has served as legal counsel to NFL players and the Rosenhaus Sports Representation agency, told Bookies.com.
DeMaurice Smith is confident that #NFL CBA will be approved.

I think he's correct. Owners were smart to cater to 60% of players who make league minimum. Give them extra $100k. Argue time is of essence. Divide union. Yet, players have rare leverage & seem to be letting it go..

— Darren Heitner (@DarrenHeitner) February 28, 2020
NFLPA Making First Union Play for Gambling Revenue
The NFLPA would become the first players' union to gain access to a revenue stream derived from gambling. The NFL betting pot figures to grow as legal sports betting continues to spread across the United States.
It would figure to grow even more if television networks and leagues can leverage it into the type of so-called engagement tool that can boost ratings and, by extension, the rates charged to advertise during games.
"I think it certainly is promising for the players that any sort of sports wagering-related monies that come into the league would be classified as 'All Revenue,' " Heitner said. "And in the proposal for the new CBA, that could potentially reach up to 48.5% going to the players. What's rather interesting is the timing on that particular proposal coming out in concert with the NFL indicating that it'll now allow individual franchises to sell sportsbook sponsorships for the first time.
"I think the NFL certainly sees this is as being a big catalyst for a new form of revenue for the league and has certainly offered the players a very important olive branch."
Because there has been little public controversy over the gambling reference in the NFLPA-circulated memorandum — certainly not as much as the NFL's proposal to add a 17th regular-season game — Heitner said he would be "shocked if all of a sudden there's a long-form agreement that is signed by a majority of the players that now does not include that particular provision for sports betting fleshed out."
He noted that while the NFL and various teams have secured casino sponsorships, none have followed suit with sportsbooks. That's another opportunity to monetize. The NFL named Caesars Entertainment as its official casino in 2019.
"And I think the timing works to the players' advantage here. We're not talking about simply a ratification of existing terms on a CBA," Heitner said. "There have been conversations over the past year with regard to modifications of the existing CBA and the way that I view this new proposal.
"If it is approved … it's a brand-new document. And so this allowed the players and the owners to negotiate new terms such as including in sports betting revenue on under the 'All-Revenue' definition."
Ethics, Revenue, The NFL And Sports Betting
In coming to grips with how gambling has popularized the league, the NFL as an industry is set to enrich itself even further. Players, naturally, seek a share.
"There was a discussion that was had for decades while the various leagues and the NCAA was lobbying the federal government initially to pass PASPA — the federal prohibition on sports gambling — and then would consistently argue that the federal ban needed to stay in place because of a sincere concern about a tarnishment of the integrity of the game," Heitner said.
"Meanwhile, you had fantasy sports proliferating and, honestly, people believing that there was not a threat as salaries rose that players would be improperly persuaded to perform in a certain way or at least to the level where it could affect the results of a game.
"So, in the background though, all the while, I think it was quite clear that this was a huge revenue-making opportunity for the teams and potentially the players that was being forfeited. If the integrity is not the issue then, really, it's a win-win for the teams and the players.
"I think what can't be lost here is that just because the NFL will now allow teams to enter into these sponsorship deals, and I think we'll see a league-wide deal at some point as well, that doesn't mean that the floodgates are open for players to enter into these types of endorsements on a player-by-player basis with any sort of sports betting company."
Sports Betting As NFL Revenue Driver
A 2018 Nielsen study commissioned by the American Gaming Association theorized that NFL national revenue could increase by $2.3 billion with the proliferation of legal sports betting.
It's early, but the numbers are not there yet.
The NFL in 2019 generated roughly $8.8 billion in national revenue — up from $8.2 billion in from 2018 — according to a report released by the league's only publicly owned team, the Green Bay Packers. National revenue encompasses television contracts, road-game revenue sharing and monies from various other sources that are shared equally among all 32 teams.
Factoring in ticket sales, merchandise, licensing rights and corporate sponsorships deals and local revenue for each team, Bloomberg estimated the league and its franchises brought in around $15 billion in 2018.
The AGA study took into account "revenue as a result of spending from betting operators on advertising, data and sponsorship, and revenue generated as a result of increased consumption of the league's media and purchasing of products."
Meanwhile, according to research released last year by IEG, sponsorship spending on the NFL and its 32 teams rose 5.1% to $1.39 billion in the 2018 season. IEG is a global firm specializing in sponsorship valuation.
"The NFL and its teams have successfully leveraged the increased ability to sign betting and gambling partners. It allowed the league to defy the odds and increase sponsorship revenue by a decent margin coming off a season of declining ratings in 2017-18 and no new stadiums opening in 2018-19," IEG global managing director Peter Laatz said in a release.
The Monetization Will Be Televised
When pro sports leagues espouse "engagement," they mean through television. This is especially the case for the NFL, whose worth is derived from massive television deals with NBC, CBS, ESPN and FOX.
CBS, FOX and NBC will pay the NFL $39.6 billion through 2022.
ESPN is paying $15.2 billion through 2021 for Monday Night Football.
The premise is simple: Those monitoring NFL odds and betting on a game accordingly will watch more often and longer. They are exposed to more advertising so networks can charge more for their visual real estate.
According to the AGA, "75 percent of NFL bettors say they are more likely to watch a game they bet on."
If sports betting helps assure networks that it's delivering viewers, the rights to broadcast it become more valuable. The pot grows, for owners and players.
Russell Wilson All In on Sports Betting Future
Seattle Seahawks quarterback Russell Wilson, last year negotiating an eventual four-year $140 million contract, was the first player to suggest that gambling revenue would eventually bolster the salary league cap. Of course, he was seeking a deal tied to cap expansion at the time.
Russell Wilson says the legalization of sports betting will increase the salary cap. Makes sense why he wants tie his new contract to the increasing salary cap. He sees ? from sports betting. pic.twitter.com/Lt4IvqR5Nm

— Warren Sharp (@SharpFootball) April 15, 2019
Also last year, Wilson announced a new sports prediction app developed by his start-up company that wasn't sports betting, but wasn't completely divergent from the premise, either. He seems to get what's happening.
Andrew Brandt, a former Green Bay Packers vice president and executive director of the Jeffrey S. Moorad Center for the Study of Sports Law and Professor of Practice told Bookies.com in September that it was inevitable players would seek their share of gambling-generated cash "because they're the product."
"The question is how that happens. What's the logistics, what's the revenue flow to the players?," he said. "And I know what the league's saying. The league is saying everything (is) going up, better media deals, more money all around. And when they say that, then it's like, 'Players, you get your 47 or 48, 49%, so you're good.
"But I think players like Russell, they're like, 'No, no, we want a little more at the inception point of whatever sports gambling deals you're going to make.' "
Other Player Associations Will Have Their Turn
The NHLPA had the first chance to grasp for the new pot of money but hockey's union opted not to void the final year of its current CBA this fall. Commissioner Gary Bettman said when the NHL signed a date-sharing and sports betting deal with MGM in 2018 that it wouldn't alter its deal with players to split evenly "non-hockey-related" revenue. New revenue streams from gambling sponsors, he said, did not qualify. The NHLPA's 10-year deal expires in 2022.
The current NBA agreement expires after the 2023-24 season. The MLB deal expires after the 2021 season.
If NFL players secure access to gambling revenues, it will be gift concession, Heitner said. NFL owners are keenly aware of the potential value of this developing revenue source. Among their key requests in this negotiation have been a 17th regular-season game and expanded playoffs.
"I think we would be naive to think that there was no fight and that this was not a negotiation," he said. "I'm almost positive that every single point and every single benefit that the players are receiving in this particular proposal that they did not have prior absolutely came as a result of the negotiations that have lasted over roughly a year thus far and could last longer if this particular proposal is not approved by the simple majority.
"I don't think that this was simply a concession provided by the teams without some sort of ask."
Editor's note: This story was updated March 5.
About the Author
Brant James has written for SI.com, ESPN.com, USA TODAY and the Tampa Bay Times, among other publications.
Our trusted sports betting partners bring you safe and fun playing experiences