2023 Super Bowl Halftime Show: Best & Worst Performances Ever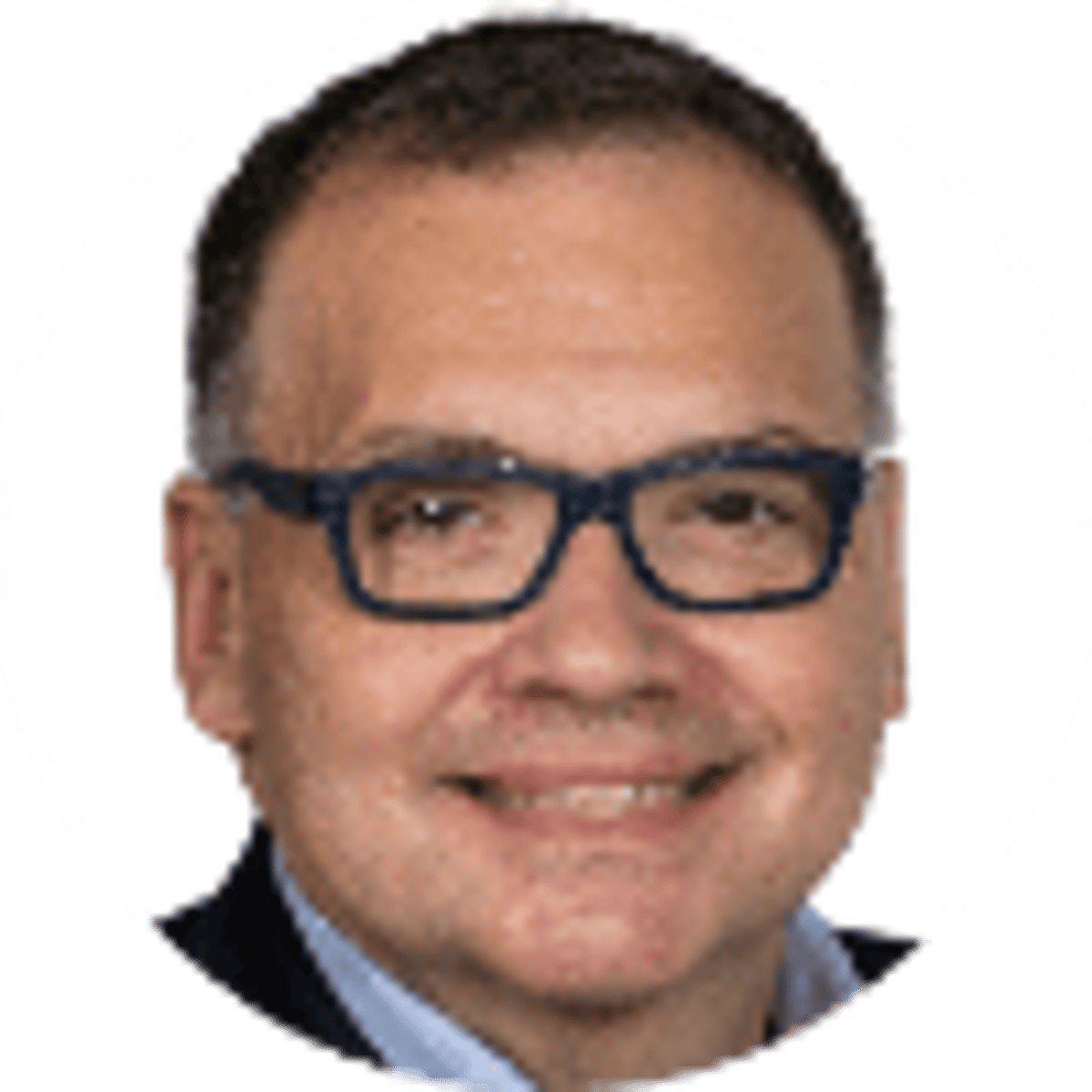 By Bill Speros | 8 mins
The Super Bowl halftime show runs 13 minutes. It often produces memories that last a lifetime.
Just ask Janet Jackson. Her four-decade career has been defined by one fleeting moment during her Super Bowl 39 halftime appearance with Justin Timberlake. A "wardrobe malfunction" exposed part of her breast. The rest remains pop music and NFL halftime history.
So what are the best and worst shows in Super Bowl history?
---
RELATED: NFL Super Bowl 57 Best Bets, Picks and Predictions
---
The Super Bowl 57 halftime show features Rihanna performing at State Farm Stadium in Glendale, Arizona. This marks the first year that Apple Music will take over Pepsi's role as sponsor for the Super Bowl halftime show.
Five aces of rap: Dr. Dre, Snoop Dogg, Mary J. Blige, Eminem, and Kendrick Lamar, rocked SoFi Stadium at halftime of last year's game.
Many early Super Bowls followed the route of traditional college shows with large bands and elaborate but often cheesy productions.
Michael Jackson Changed The Game
The Super Bowl halftime show delivered plenty of A-listers during the 1980s, but it did not reach its current level of extravagance until 1993. During Super Bowl 27, which was played on Jan. 26, 1992, the halftime show featured more than 2,000 performers celebrating the Winter Olympics. Those Games just happened to be airing on the same network as the game, CBS. Gloria Estefan also performed as part of the show.
---
RELATED: Cost To Attend Super Bowl 57
---
Not bad. But FOX, in a first, counter-programmed a live episode of "In Living Color" that aired simultaneously once the game went to halftime. That delivered big numbers for FOX. The NFL brought in Michael Jackson the following year and would never be upstaged again.
The Super Bowl halftime show has since stood alone on the American cultural landscape.
Here are our eight best and three worst Super Bowl halftime shows ever.
BetMGM

Get $200 in Bonus Bets when you Bet $10 on March Matchups

Bet Now ➜

48

PLAYERS REDEEMED TODAY!
8 Best Super Bowl Halftime Shows
8. Aces Of Rap - Super Bowl 56
Eminem, Snoop Dogg, Dr.Dre, Mary J. Blige e Kendrick Lamar e 50 cent, singing STILL DRE

#SuperBowl #PepsiHalftime #nfl pic.twitter.com/NOwkRaiTQm

— Sa Media (@SAMediaPromo) February 14, 2022
Snoop Dogg and Dr. Dre led the way as the biggest names in rap rocked Inglewood, just a few miles away from where some of them grew up. This performance nailed it on both the visual and music side and surpassed the hype. No mean feat.
---
7. U2 – Super Bowl 36
Super Bowl 36 in New Orleans was pushed back into February for the first time due to the NFL delay following the 9/11 attacks. The nation and world watched, not knowing if there would be another attempted attack on the Superdome. U2 delivered a stirring and powerful performance, performing "Beautiful Day" and "MLK" while the names of all those lost on 9/11 appeared on a giant screen. There were no theatrics needed. The show closed with "Where The Streets Have No Name." Chills still.
---
6. Beyonce & Destiny's Child – Super Bowl 47
This show met the pre-game hype. Beyonce reunited with Kelly Rowland and Michelle Williams. Their show was so electric that the lights went out in the Superdome in the third quarter, causing a 33-minute, 54-second blackout while the 49ers, Ravens and world sat watching in disbelief.
Before the power went out, Beyonce and her cohorts – who showed up midway through the show - performed "Bootylicious," "Single Ladies" and "Independent Women." Beyonce then went solo with "Crazy In Love" and "Baby Boy." Give it up for "Destiny's Child."
---
RELATED: Super Bowl 57 Gatorade Color Odds
---
5. Paul McCartney – Super Bowl 39
Happy Super Bowl Sunday! Here's Paul playing halftime at Super Bowl XXXIX. Who are you cheering for tonight? pic.twitter.com/3xpLNPOwMm

— Paul McCartney (@PaulMcCartney) February 2, 2014
Paul McCartney is the only single artist who could have headlined all 56 Super Bowls. His performance in Jacksonville during halftime of Super Bowl 39 is often forgotten. But McCartney never sounded better on the big stage and sang "Drive My Car," "Get Back," "Live And Let Die" and "Hey Jude." The show had limited production values for a 21st Century Super Bowl. But this is freaking Paul McCartney singing "Hey Jude." He could have sung this at any Super Bowl since Super Bowl III. And you would have been amazed.
---
4. Dianna Ross – Super Bowl 30
These lists tend to be weighted toward the recent performers because of memory limitations and the technical overindulgence that each new show brings. But when you are Dianna Ross and your voice is in top form, all you need is a microphone. And if being Dianna Ross, delivering a melody of your top hits, moving the crowd with songs like "Reach Out And Touch" and "Take Me Higher" wasn't enough – Ross flew away in an open-door helicopter when it was all over. Bow To The Queen.
---
RELATED: Complete Super Bowl Betting History: Odds & Outcomes
---
3. Madonna – Super Bowl 46
Madonna arrived on stage carried by a phalanx of Spartan soldiers in true Greek Goddess style. She came out swinging with "Vogue" and never took her foot off the pedal. After more than 30 years in the spotlight, she didn't disappoint on her biggest stage. The dancing and costumes were just outrageous enough befitting the Madonna brand. She hit the highs and the lows – which included M.I.A flipping the bird during "Gimme You Luvin." CeeLo Green also starred. Silk and smoke. Her close was "Like A Prayer." She could have retired right then and there.
---
2. Prince – Super Bowl 41
Prince's performance remains the greatest Super Bowl halftime show of the 21st Century. His death six years later adds a level of poignancy each time you watch it. But, even if Price was still with us, this show would rank among his best. His diverse and deep talents were displayed for a billion or so people watching worldwide. He jammed. He sang. He moved. And everyone happily came along for a wondrous ride. He closed with "Purple Rain" while playing his guitar solo in the rain. Onions.
---
1. Michael Jackson – Super Bowl 27
Who is the only performer of the past 56 years who could knock Prince out of the top spot on this list? The King of Pop. Michael Jackson changed the trajectory of the Super Bowl halftime show and American culture in 1993. He did it with a 17-minute show at the Rose Bowl that rocked across America.
Jackson waited a full minute for the applause to stop before removing his glasses before eventually moonwalking into "Billie Jean", among his other hits. He was the best at his best. A dynamic, talented, transformative artist with nothing but his music and showmanship. It is how we all wish to be remembered.
HONORABLE MENTIONS: Bruce Springsteen – Super Bowl 50; Katy Perry – Super Bowl 49; JLo & Shakira – Super Bowl 54; Stevie Wonder, Gloria Estefan, Big Bad Voodoo Daddy – Super Bowl 33.
---
3 Worst Super Bowl Halftime Shows
3. Maroon 5 – Super Bowl 53
Maroon 5 was not the first choice for the NFL in Super Bowl 53. The game was among the most unappealing ever played – a 13-3 affair won by New England that did not see a touchdown for the first 50 minutes. So was the halftime show. For some reason, Adam Levine performed shirtless. As if that would take our minds of this unwatchable historic flop. I watched it in person and have managed to almost forget it. Almost.
2. Aerosmith, Britney Spears, N'Sync – Super Bowl 35
Imagine taking three very talented performers across three different genres, putting them into a musical blender, and trying to create a smooth concoction. Good intentions gone bad. Full disclosure: I watched this one live, too.
DraftKings

Bet $5, Win $150 in Bonus Bets If Your Bet Wins

Bet Now ➜

54

PLAYERS REDEEMED TODAY!
1. Janet Jackson, Justin Timberlake – Super Bowl 39
As awkward as some of the less-than-stellar Super Bowl halftime performances have been, none carried the long-term negativity of this one. The show itself was terrific, with both performers finding harmonic balance. It was a near-perfect mix … until. Life is never fair. Jackson has been unfairly tarnished by this for 15 years. And she did nothing wrong. It's the only halftime show ever that deserves a do-over. At least for Jackson.
About the Author

Bill Speros is an award-winning journalist and editor whose career includes stops at USA Today Sports Network / Golfweek, Cox Media, ESPN, Orlando Sentinel and Denver Post.
Our trusted sports betting partners bring you safe and fun playing experiences