Ranking The Rowdiest Sporting Events For Each State In The USA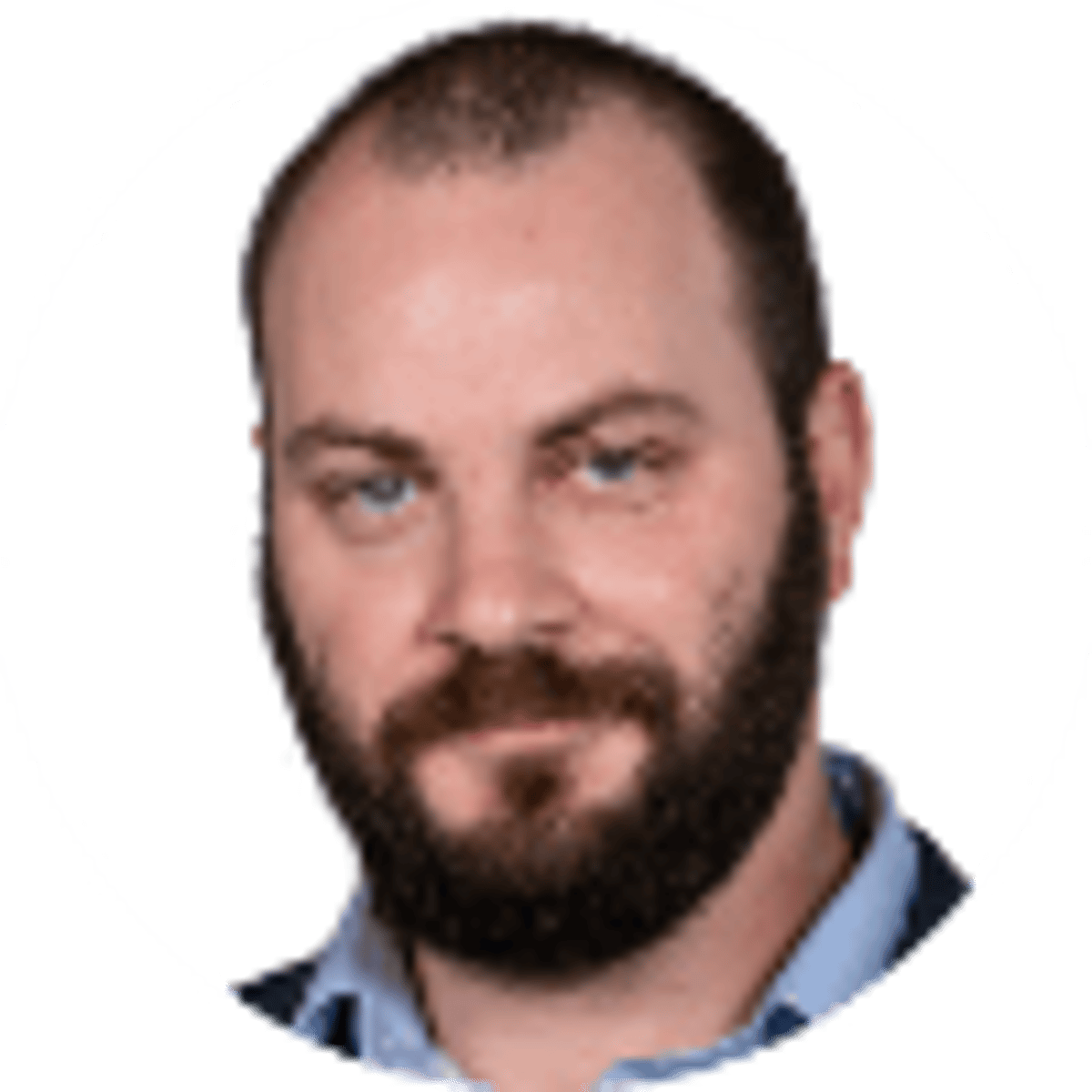 By Dan Kilbridge | 34 mins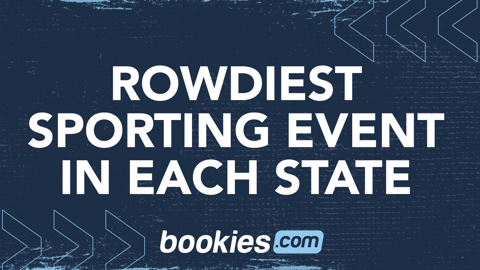 The PGA Tour wrapped up the California swing last week at Pebble Beach and headed East for Phoenix, which can only mean one thing – it's party time.
The Waste Management Phoenix Open is the most unique tournament on the calendar and it has nothing to do with the golf course. TPC Scottsdale is a fine track and representation of high-end desert golf. But this week is all about the atmosphere, with more than 700,000 people and golf betting fans rolling up throughout the week.
In terms of scale and enthusiasm, it's hard to top the Waste Management as far as sporting events in America go. But we definitely have a few that come close.
Ahead of this year's festivities, we decided to pick the rowdiest sporting event in every state and rank them all, 1-50. We were looking for relatively mainstream games or events from the major sports and scored them on four different categories:
Annual alcohol consumed per capita according to a recent study
Total attendance
Average ticket cost
Reputation for rowdiness
That helped us identify the wildest parties and led to some surprising results – keep in mind, we believe a truly rowdy event should include a large number of people who weren't priced out from attending. That means some of the more in-demand events got dinged on high ticket cost.
Having crunched all the numbers and added them up, here's our ranking of the rowdiest sporting events in the country.
1. Waste Management Phoenix Open, Arizona
Anyone questioning a golf tournament topping the rowdiest events list has clearly never been to this golf tournament. It's an absolute free-for-all, with more than 200,000 people attending Saturday's third round alone. More than 700,000 people will ultimately hit TPC Scottsdale throughout the week and all the intangibles are there – tickets are very affordable at $250 for all four rounds or $75 for a single weekend round. Parking is free and public transportation is readily available.
And it's hard to express just how out of control this event gets compared to other golf tournaments. Drugs in the bleachers, fights just off the fairway, booze at every turn and top music acts at the after-party each day. We're confident this is the only event on our list in which tens of thousands of people attend and fail to watch even a single second of action. Many never even make it past the beverage tents to see the actual golf course, let alone golf being played. Somehow, organizers keep things from going entirely off the rails and still manage to throw an epic rager every year. The fact you can now bet it on Arizona betting sites is pretty awesome, too.
2. Indianapolis 500, Indiana
Sticking with the bigger-is-better theory, they don't get any bigger than the Indy 500. Topping even the single-day Waste Management attendance record, more than 300,000 people gather each May at Indianapolis Motor Speedway to take in some racing. They also know how to party. This is a spectacle that's engrained within the state fabric, comprising a major portion of the state of Indiana's identity on the whole.
The race is the main event but the party goes all day throughout the crowd, in the infield and spilling out into surrounding bars and restaurants at what equates to a national holiday throughout the Hoosier State. Tickets are also easy to come by at a decent price, so everyone is invited.
3. Daytona 500, Florida
There was no shortage of events from which to choose in Florida, where life can essentially feel like one big party every day. But the Daytona 500 was the clear winner, a celebration of NASCAR and all things partying down south. More than 100,000 people cram the infield and bleacher seating and the post-race photos of the scene speak volumes.
Weather doesn't get much better than Florida's East Coast in the month of February and that adds to the atmosphere – sleeves most definitely optional. This is a spectacle in every sense of the word, and you have two options – join the fun or get out of the way. We're not in Disney World anymore.
4. Chiefs vs. Raiders at Arrowhead Stadium, Missouri
Our first NFL event to crack the list, this longstanding AFC West rivalry fits right in and hits all the criteria. The vibes always look immaculate on television – the crowd seems a little less hostile than Philadelphia or the old days of the Oakland Raiders faithful, but they bring the noise and chug the beers, creating an excellent party atmosphere that can rattle opponents.
This event didn't rank top 10 in any individual category, but it scored high across the board – there's a lot of people, you don't have to take out a second mortgage to secure a ticket and the state of Missouri likes to have a good time. With Patrick Mahomes in charge and an epic run of success, the atmosphere at Arrowhead is as rowdy and strong as any you'll find in professional sports.
5. X Games Aspen, Colorado
Thought the X Games were so 2002? Think again. This longstanding winter showcase of extreme sports brings a solid crowd to the mountain, where there's always a party going somewhere. The best thing about it is the ticket cost – free – meaning anyone can come check it out. There's bonfires, plenty of boozing and free music.
There's also a bunch of maniacs back-flipping snowmobiles and corkscrewing ridiculous ski jumps right in front of you, and the action is non-stop. Things can get a little loose in the evening and overall this is an excellent, rowdy scene for those that can handle the cold.
6. Packers vs. Bears at Lambeau Field, Wisconsin
Wisconsin knows how to party. That's just a fact. And there's no party in the Midwest like a Packers game at Lambeau Field, particularly against the rival Chicago Bears. There does appear to be a high respect factor here throughout the stands, but make no mistake – the brews are flowing heavily and the Cheesehead faithful will let you hear about it.
Tickets are expensive, but not as highly-priced as some of the bigger college football rivalries. Capacity is relatively large and the rivalry impact with Bears fans making the short trip to Green Bay always provides one of the best scenes in sports.
7. Dodgers vs. Giants at Dodger Stadium, California
Those laid-back Cali vibes are great, but they're nowhere to be found when the Dodgers are playing the in-state rival Giants. This is as heated a rivalry you'll find in all of baseball and videos of fights in the bleachers and parking lots are sure to follow on Twitter. Regional rivalries and events like this tend to score high for the passion factor – fans care about these games more than any other, and that's reflected in the intensity with which they get after it before, during and after the game.
Dodger Stadium is a great place for the whole family on a weeknight against the Rockies, but it's a different and far rowdier deal when the Giants come to town.
8. LSU vs. Alabama at Tiger Stadium, Louisiana
Our first college event on the list belongs in Baton Rouge, Louisiana, and that's on-brand as far as we're concerned. Nothing says 'rowdy' like the Bayou State, where some of the friendliest and hardest-partying people you'll ever meet gather on gamedays for an all-out rager in Death Valley.
It's always an epic tailgate and party scene, but things get turned up to 11 when the Crimson Tide come to town. When both teams are in contention for an SEC Title, it's an all out war in which fans feel personally responsible to contribute and match the energy level for four quarters.
9. Kentucky Derby, Kentucky
It's not all designer dresses, fancy hats and mint julips at Churchill Downs Racetrack in Louisville. That all plays well for the TV broadcast, but there's a different universe away from the cameras in the infield. They pack them in on race day and that means tickets are affordable, which is a huge plus for such a big event.
It's obviously right up there in terms of reputation and would be even higher if not for the fact that Kentucky ranks surprisingly low on alcohol consumption per state. You wouldn't know it from attending the Derby, a bucket list event for party animals and sports fans alike.
10. Michigan vs. Michigan State at The Big House, Michigan
This is one of the best rivalries in all of sports, one the entire state is thinking about in the back of their mind all year. Spartan Stadium is quite a scene on gameday, but Michigan Stadium packs in more than 110,000 people for the annual game and the two fan bases converge in Ann Arbor for as intense an atmosphere as there is in college football.
The tailgating is as good as it gets, fans are hanging on every play and it's not uncommon to see things that wouldn't fly in decent, everyday society. This is not that day. It's intense, it's hate-filled, but it also allows all Michiganders to gather regardless of team affiliation and release a lot of steam for a celebration of all things football and partying.
11. Cowboys vs. Eagles at AT&T Stadium, Texas
The Jerry Dome fits as a big-time party venue for a few reasons – there's big capacity at 80,000-plus and tickets are relatively affordable compared to other NFL games. This divisional rivalry adds another element that leads to a wild scene in Dallas.
---
RELATED: How Much Does It Cost To Attend An NFL Game?
---
12. Idaho vs. Idaho State at the Kibbie Dome, Idaho
A surprisingly-high entry here, the in-state element always adds to the rowdiness. The state of Idaho on the whole also consumes far more than its share of alcohol and the dome atmosphere adds a lot, with tickets firmly in the affordable range.
13. Red Sox vs. Yankees at Fenway Park, Massachusetts
The Red Sox-Yankees rivalry needs no further descriptors. It's one of the best rivalries in sports at (arguably) the best venue in baseball and you'll never have to look far to find a party in Boston. As heated and rowdy as it gets. And from this upcoming season, you'll be able to bet it as Massachusetts betting apps are launching in March 2023.
14. Hawaii vs. Wyoming at Aloha Stadium, Hawaii
Again, this is a surprising top-15 rowdy atmosphere. But tickets are affordable, and Hawaii football is one of few major sporting events on the island. Add in perfect weather and there's no reason not to cut loose and party while watching the Rainbows take on their rival.
15. Eagles vs. Giants at Lincoln Financial Field, Philadelphia
Rowdy is probably a polite word to describe Eagles fans. Visiting Giants supporters might have a few others of the four-letter variety. But Philadelphia is as passionate a fan base as you'll find in the NFL and that starts early, setting up for a ridiculously-good tailgating scene and game atmosphere.
16. Cubs vs. White Sox at Wrigley Field, Illinois
It's not the Friendly Confines when the White Sox make the quick trip to Wrigley Field. The Crosstown Classic divides the city and creates a wild, sometimes-hostile environment at what's normally a pretty toned-down ballpark. Those familiar with the surrounding area will rightfully assume that Wrigleyville is absolutely up for grabs after the final out.
17. UFC Title Fight at T-Mobile Arena, Nevada
There's nothing like a big-fight atmosphere, and nobody does it better than the UFC these days. Ticket prices are the only thing bumping a UFC title fight so far down the list – even the cheapest seat in the house will usually run more than $400. Guess that's why some prefer to play at the best online casinos rather than head to Vegas these days.
18. Preakness Stakes, Maryland
While it doesn't have quite the Kentucky Derby's pedigree, this Triple Crown race absolutely holds its own as an all-time party throughout the infield. It's doubly good now Maryland betting apps have launched in the state.
19. Tennessee vs. Alabama at Neyland Stadium, Tennessee
Reporters on the sideline were trying to duck water bottles and various projectiles and the Vols fans physically carried the goalposts out of the stadium after upsetting Alabama in 2022. Enough said.
20. Arkansas vs. LSU at Razorback Stadium, Arkansas
These long-standing SEC rivals just don't like each other, and Arkansas definitely brings a chip on its shoulder for the biggest home game of the year at the biggest sports party in the state.
21. New Hampshire vs. Dartmouth at Wildcat Stadium, New Hampshire
What this college football rivalry lacks in size and reputation, it makes up for with affordable tickets and, apparently, beverages galore. New Hampshire checked in at No. 1 in terms of alcohol consumption per capita by state.
22. Oregon vs. Oregon State at Autzen Stadium, Oregon
The Pacific Northwest is usually a pretty chill time, but things turn up for the annual Civil War with the hated Beavers coming to Eugene for a game that often has serious Pac-12 title implications.
23. Wyoming vs. Colorado State at War Memorial Stadium, Wyoming
The state of Wyoming definitely brings the rowdy whether it's football, basketball, rodeo or poker. This rivalry game is no exception, earning points for affordable tickets and a screw-you attitude.
24. Delaware vs. Villanova at Delaware Stadium, Delaware
Delaware doesn't exactly scream bachelor-party destination, but apparently the state knows how to party – it checked in at No. 2 on alcohol consumption and tickets are more than reasonable for this rivalry showdown.
25. Iowa vs. Minnesota at Kinnick Stadium, Iowa
The Hawkeyes faithful definitely knows how to have a good time. It's not the most hostile or loudest atmosphere in the Big Ten, but it's an excellent party scene that can get close to the edge when the Gophers are in town for a football Saturday.
26. Maine vs. New Hampshire College Hockey, Maine
The Maine Black Bears icers are often the biggest show in town, but tickets are still among the cheapest of any on our list. The faithful fans go hard at Alfond Sports Arena.
---
RELATED: Cost Of Attending The 2023 Super Bowl
---
27. Montana vs. Montana State at Washington-Grizzly Stadium, Montana
They pack 'em in to capacity at the roughly 25,000-seat venue, where these in-state teams go at it in one of the hardest-partying states in America in terms of booze consumption per person.
28. Alabama vs. Auburn at Bryant-Denny Stadium, Alabama
The Iron Bowl might be the best rivalry game in college football when Auburn is decent enough to put up a good fight. The only thing placing this so far down the list is cost of admission, with tickets soaring to ridiculous four-figure prices on the secondary market some years.
29. Travelers Championship, Connecticut
The Huskies football team has absolutely stunk for years, and the Travelers is always high on the list of best PGA Tour events to attend. It draws big crowds, has plenty of affordable tickets and produces plenty of weekend party vibes.
30. Minnesota vs. Wisconsin College Hockey, Minnesota
Those Gophers fans love their college hockey, and they don't get any better than the Wisconsin game at the 10,000-seat 3M Arena at Mariucci in Minneapolis.
31. Ohio State vs. Michigan at Ohio Stadium, Ohio
Again, we consider ease of access to be an important factor in terms of partying and rowdiness. This game checks all the other boxes and then some, but it's a tough in for many around the state who can't afford tickets on the secondary market.
32. Clemson vs. South Carolina at Memorial Stadium, South Carolina
There's always plenty to celebrate around Clemson football, where the tailgating is epic and fans rush the field after every victory. This is big-time college football with a big-time party feel.
33. Seahawks vs. 49ers at Lumen Field, Washington
Seattle is a pretty tame city compared to others on the list, but the 12th Man that is the Seahawks fan base always makes a ton of noise and creates one of the biggest home-field advantages in football.
34. U.S. Open Tennis, New York
The two-week event draws a ton of fans from around the city, tickets aren't impossible to find at a decent price most days and things can get much rowdier than normal when the big names are under the lights at Arthur Ashe.
35. Alaska vs. Alaska Anchorage College Hockey, Alaska
This is a big-time hockey state, and it's always a party when Alaska Fairbanks and Alaska Anchorage get together on the rink. The drinks are flowing and the fans chirping at a great small-scale event with big energy.
36. North Dakota vs. North Dakota State at Alerus Center, North Dakota
These teams play pretty good football most years and they don't like each other. Tickets are reasonable and it can get nuts in the dome for this one.
37. South Dakota vs. South Dakota State College Basketball, South Dakota
These fan bases have been known to toss frozen, dead but once very-much alive, jackrabbits and coyotes on the court during the in-state rivalry games. Seriously. Google it.
38. Vermont vs. Dartmouth College Hockey, Vermont
There aren't a ton of annually-rowdy big-time sporting events in Vermont, but the state loves their Catamounts hockey team and brings it strong at old-timey Gutterson Fieldhouse.
39. College World Series, Nebraska
This two-week event is another sustained rager, with fan bases from all over the country gathering in Omaha to toss back shots and battle it out in the stands.
40. Oklahoma vs. Texas at Memorial Stadium, Oklahoma
The Red River Shootout is usually an epic back-and-forth game and the stands and tailgating areas are jam-packed. Ticket cost is a barrier to this otherwise must-see party.
41. Virginia Tech vs. Virginia at Lane Stadium, Virginia
The Cavs basketball squad has had plenty of success in recent years, but in terms of rowdiness the atmosphere for a night game in Blacksburg when the Hokies are frisky is tough to top.
42. Mississippi vs. Mississippi State at Vaught-Hemingway Stadium, Mississippi
Don't let the shirt and ties throughout The Grove fool you – this is no business trip. The Egg Bowl brings out the best in one of the most highly-regarded tailgating atmospheres in all of college football.
43. Providence Bruins vs. Springfield Thunderbirds Minor League Hockey, Rhode Island
The P-Bruins, as they're known around town, draw a lot of fans to Amica Mutual Pavilion and bring the rowdy whenever the rival Springfield Thunderbirds – formerly the Portland Pirates – show up to the rink.
44. North Carolina vs. Duke College Basketball at Dean Smith Center, North Carolina
We used North Carolina's home arena rather than Cameron Indoor due to the large difference in capacity, and this is annually among the most insane atmospheres in sports. But the state of North Carolina minds its p's and q's in general and it costs an arm and a leg just to get in the door.
45. New Mexico vs. New Mexico State, New Mexico
The Rio Grande Rivalry game was first played in 1894, and it's still going strong 130 years later. It always gets a little rowdy with that much history for the in-state fan bases.
46. Devils vs. Rangers at Prudential Center, New Jersey
This longstanding NHL rivalry is always a high-energy affair for those that can afford to get in the door, but there's not much in terms of atmosphere outside the arena.
47. The Masters, Georgia
This would rank far higher if it weren't a nearly-impossible event to attend. Don't let the soft piano notes and azaleas fool you – most 'patrons' have been waiting a lifetime to step foot on Augusta National, and they enjoy the day with the cheapest beer and concessions in sports. Hopefully one day pretty soon you'll be able to wager on it on Georgia betting apps, too.
48. West Virginia vs. Pittsburgh at Mountaineer Field, West Virginia
The Backyard Brawl has finally returned, and with it comes one of the best lesser-known rivalries in college football. These teams hate each other, and they get pretty liberal with the pregame festivities.
49. Kansas vs. Missouri College Basketball at Allen Fieldhouse, Kansas
The Jayhawks faithful bring it hard for this border rivalry, but space is limited and ticket prices are through the roof most years. It's also legal to bet this on Kansas betting sites now, too.
50. Utah Grizzlies vs. Idaho Steelheads Minor League Hockey, Utah
Utah and 'rowdy' seldom appear in the same sentence. But the Grizzlies fans seem to let their hair down at Maverik Center just southwest of Salt Lake City, particularly when they square off with the rival Steelheads.
About the Author

Handicapper Dan Kilbridge writes about college football, MLB and other sports for Bookies.com after spending three years covering Tiger Woods' comeback and the PGA for Golfweek.
Our trusted sports betting partners bring you safe and fun playing experiences