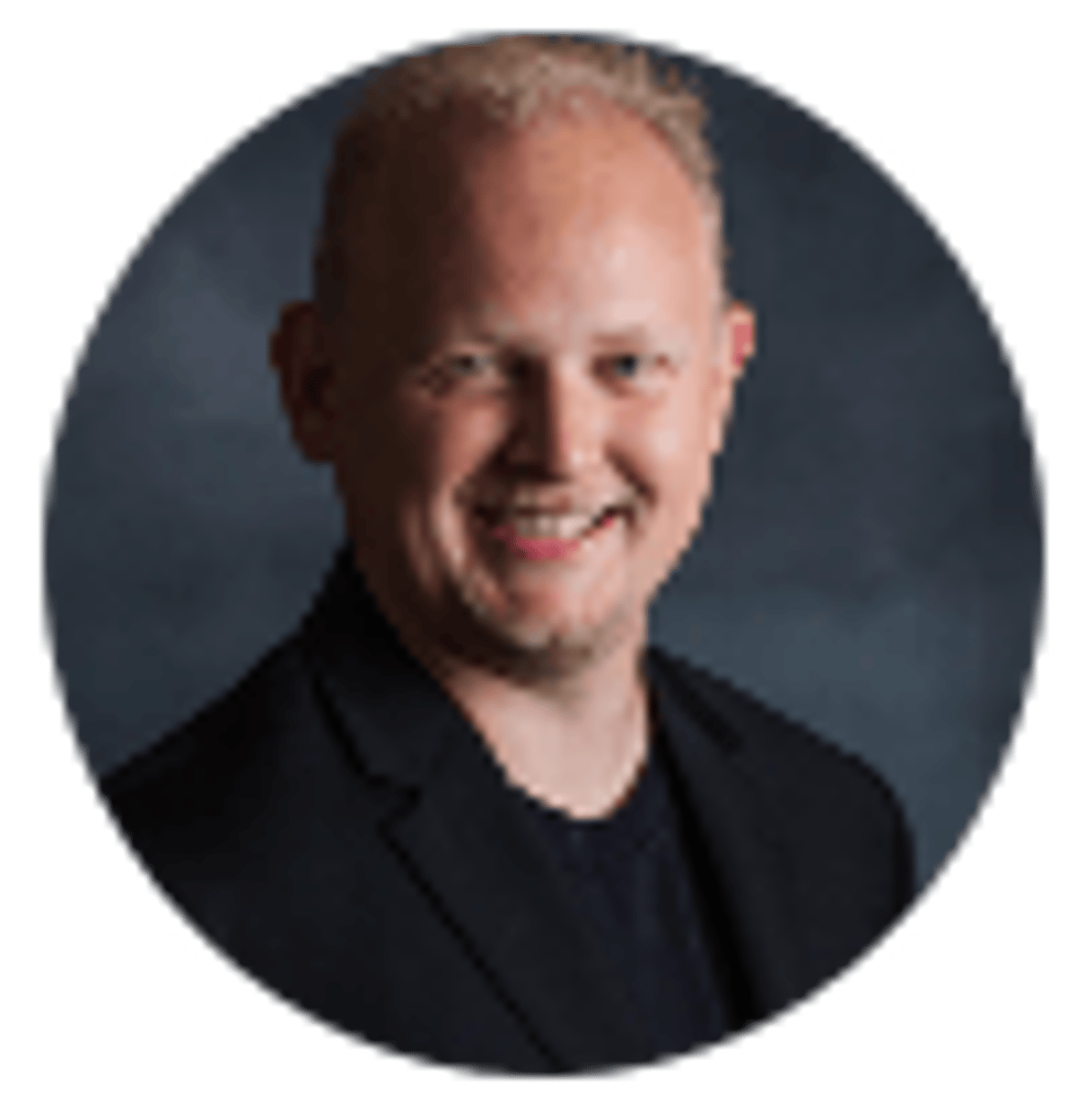 By Marcus Mosher | | 12 mins
NFL & College Football Betting Strategy
32
PLAYERS REDEEMED TODAY!
Are you new to betting on the NFL or college football? Have no fear as Bookies.com can help explain how to bet football games, strategies to use and mistakes to avoid. We can also help you find the best places to bet on your favorite sport as Bookies.com is your one-stop site for all your betting needs, including news, tops and odds comparisons from some of the top legal and regulated U.S. sportsbooks. Below is everything you need to get started.
Why Bet on Football?
Football is the most popular sport in America with its popularity rising by the week. One of the reasons why football, specifically college football and the NFL, is so popular is due to the increase in sports betting, and that's especially true of NFL Betting. Betting on football is easier because teams play just once a week, making it easier to track players, statistics and trends. For casual bettors, it makes the experience far more manageable.
Football Betting Strategies and Tips
There are several strategies and tips revolving betting on football, but we will only touch on a few of the most common from the NFL and college football.
Money management: Often referred to as your bankroll, players should set aside a certain amount of money they are comfortable betting on for a given season. It's often recommended that every bet should account for no more than 1-2 percent of your total bankroll, but that number can move up to 5 percent depending on how aggressive of a bettor you plan on being. Keeping a bankroll or money management plan can help you avoid big losses while betting on college football or the NFL.
Fade the public: One of the best things about betting in 2019 is the amount of access players have to updated information. One thing that can be highly beneficial to new football bettors is consensus betting, which shows the amount of action each side is taking on a specific bet. If you decide to fade the public, you will see significant returns throughout the season. Using the NFL consensus tool or the college football consensus tool at Bookies.com is a great way to see the latest public betting trends before kickoff.
Be picky when betting: When you gamble on football, it is supposed to be an enjoyable experience. Don't wager on games you have no intention of watching. Instead, only bet on contests you planned on watching anyway. Betting on football should advance your viewing pleasure, but not be the reason you watch a specific game. Don't feel obligated to bet on every game, but only to wager on contests you feel good about and plan on watching.
What Affects the Outcome of Football Games?
Several things impact the final outcome of a football game, and we are going to dive into what can help you win or lose your bet, whether it's in the NFL or college.
Depth
One of the most underrated aspects of football is the amount of depth a team has, especially in the NFL, where only 46 players are active on game days. With injuries happening in every game, a team's depth is always tested. Make sure to check out a team's depth chart before placing your football bet.
Coaching
Coaches don't give enough credit when it comes to football games, but they can severely impact a bet positively or negatively. Before betting on a football game, make sure to study up on the two coaching staffs to see how they coach at the end of halves as that can significantly impact the final outcome of a game or a point total.
Playing Style
The playing style of a team is correlated to a coaching staff, but this, too, can impact the outcome of a game. Some teams get more pass-happy when they are behind, leading to more scoring. Others will continue to run the ball, which can shorten the game. Make sure you understand how both teams play and coach before placing your bet.
Consistency
One of the toughest things in football betting is figuring out which teams are consistent and which have a higher variance level. If you can figure out which teams are consistent, whether that's at home or on the road, you should have a much better grasp of what the outcome of a game may be.
Does Home-Field Actually Matter When Making Football Bets?
Another thing that can impact the outcome of a football game is home-field advantage. In the NFL, the home team wins between 55-60 percent of all games, with that number rising in the playoffs. In college, that number increases some, but it's often overrated when it comes to the point spread. There are always a handful of teams that play better on the home than on the road, but don't always side with the home team when betting as it is undoubtedly a case by case thing in both leagues.
Common Football Betting Mistakes
Every new bettor will take their lumps when they start wagering on the NFL or college football. But to avoid early losses, here are some common mistakes you should avoid when betting on the NFL or college football:
Not paying attention to the offseason
One of the worst mistakes a new bettor can make is to not pay attention to all of the offseason moves, especially in football. Changes in the roster, specifically at quarterback and the offensive line, as well as within the coaching staff, can make a monster difference when deciding who to wager on for a given game or when placing a futures bet. Make sure to stay up to date on all of the latest news , especially in the NFL, at Bookies.com.
Betting only on your favorite team
The most common mistake a new bettor can make is only betting on or against their favorite team. For whatever reason, it's nearly impossible to set aside our personal biases and think about our favorite teams logically. To have the most success while betting, consider avoiding odds on your favorite team and/or rivals to keep a clear-head when wagering on the NFL or college football.
Not shopping for odds and lines
At Bookies.com, it's so easy to shop for the best line or odds for a given game. However, it's a common misstep for young bettors. Before placing any bet, make sure to check at least three or four different sportsbooks to find the best odds. At Bookies.com, you can do that in one place with our NFL odds and college football odds pages!
How to Bet on Football in 5 steps
1. Find the game you would like to bet on. But before you begin to think about placing a bet, envision how the game will play out in your head. What are the possible outcomes, and how could those outcomes change? This will give you a good idea as to what bets might make the most sense for you.
2. Look for the type of wager you would want to place. In the next section, we highlighted the eight most common types of bets in football. Find the kind of bet that makes the makes the most sense for you and a specific game.
3. Once you identify the game and the type of bet you want to make, make sure that you search out any recent trends for either side. Home-field advantage, record against the spread and point total numbers are available to the betting public and can give you an idea of how a team performs in certain situations.
4. Check the injury report. There are always a few injuries that could impact a game, so make sure to see which players are in or out before placing your bet. Be mindful of the positions that could affect the point total or spread, such as quarterback, pass-rusher, cornerback, kicker, etc. Injuries to these positions can significantly impact the outcome of a game.
5. Make sure to shop for the best lines as you would be shocked by the difference in odds from site to site. You can also check out our expert NFL picks and expert NCAAF picks. Bookies.com allows you to compare odds from top legal, regulated sportsbooks that have all been reviewed. Once you find the best odds for the bet you want to place, decide how much of your bankroll you want to wager on the contest. Then, sit back and enjoy the game.
Common Types of Football Bets
There are several ways to bet on the NFL and college football games. Here is a full breakdown of the eight most common football bets.
Moneyline: The most straightforward football bet is the moneyline bet, where a player picks the team they believe will win the contest. There is no point spread needed in this bet, and the odds are expressed with a (-) sign, representing who the favorite is and a (+) sign, showing the underdog. It is important to note that a tie is considered a loss for the player and a win for the sportsbook. This moneyline betting guide will lead you in the right direction and certainly let you know what you should be looking out for.
Spread: The most common football bet is the spread bet, which makes bettors play against the spread. For a player to win this bet, they must pick a team to cover the spread in a given contest. The odds are expressed with a (-) sign, expressing who the favorite is and a (+) sign, showing the underdog. Here is an example of what a spread bet may look like:
Dallas (+3, -110) at Pittsburgh (-3, -110)
In this scenario, Pittsburgh is a three-point favorite and would need to beat Dallas by more than three points to cover the spread. Dallas is considered the underdogs, and they would need to lose by less than three or win outright to cover the spread.
To make the best spread picks, view our NFL ATS trends page to see how each team performs against the spread!
Totals: If you are interested in betting on a specific college or NFL game, but don't want to pick a side, considering placing a "point total" bet. A total bet is where a sportsbook sets the estimated number of points scored in a game, and a player must bet on whether the total number of points scored in that game will be higher or lower. These bets can be fun for new players as they take less research and knowledge to understand. However, they can be difficult to master as sportsbooks often do a great job of setting close point totals.
Parlays: A parlay bet is the simply combining two or more moneyline, spread, or point total bets into a single bet for greater odds. For the bet to win, all the individual bets must win, or the entire bet loses. Not every sportsbook has the same parlay odds, so be sure to check your favorite site before placing your parlay bet.
Teaser: Like a parlay bet, a teaser bet is when a player combines multiple bets into a single bet. However, the difference in a teaser bet is the spread or point total is shifted in favor of the player, but at the cost of lower odds. There are several different types of teaser bets available, so make sure to check out your favorite sportsbook before placing your teaser bet. Here is our teaser betting guide that will give you everything you need to know when placing a teaser wager.
Prop Bets: Think you know how many passing yards a quarterback will throw for in an individual game? Or do you have a guess as to who will score the first touchdown in a game? Consider making a prop bet, which can be more fun than a moneyline or spread bet. Prop bets often have lower bet limits than the previously mentioned bets, but they can make for a much more enjoyable experience. The number of prop bets can vary by game, so make sure to check out your favorite sportsbook to see what prop bets are offered for a given college or NFL game.
Futures: One of the fastest-growing bets in the football community is futures bets. As you would expect, a futures bet is one where a player wagers on an event in the upcoming weeks or months. The most common futures bet is picking who will win the Super Bowl or National Championship, weeks, or months before the game actually takes place. NFL MVP futures and Heisman Trophy winner futures bets are also increasingly popular as bettors can watch their favorite players all season long.
Live Betting: Another type of betting that is becoming more popular, especially with younger bettors, is live betting. Players can bet on NFL and college games as they happen as point spreads, point totals, and moneyline odds move as the game goes along. Players can also bet on the outcome of a specific drive, the odds of a turnover, etc. View our live betting blogs for the NFL and college football to discuss plays, players and calls that move the betting lines!
College Football Betting vs. NFL Betting – Understanding the Difference
While all the same types of bets are available for both the NFL and college football, the two sports are very different when it goes to gambling. The college game will often feature bigger point spreads and higher point totals, especially in certain conferences. And as popular as college football is, it still doesn't have the national coverage as the NFL. That often leads to unreliable injury reports, questionable depth charts, etc.
It's also important to remember that college football features young players, typically from the ages of 17-23, playing football. That often leads to more mistakes and inconsistent play. Both the NFL and college football can be incredibly fun to bet on, but make sure you know the advantage and disadvantages of betting on both levels of the game.
Where to Place Your Football Bets
Hundreds of sportsbooks will allow you to place your bets on both the NFL and college football. However, Bookies.com is the one-stop site that will help you find the best odds, picks, trends and sportsbooks to fully enjoy your football betting experience. Make sure to check out all of the latest gambling news on Bookies.com before making any football bet.
About the Author

Marcus Mosher covers the NFL for Bookies.com. The managing editor of The Raiders Wire is also a contributor to The Athletic DFW, Pro Football Weekly and FanSided.