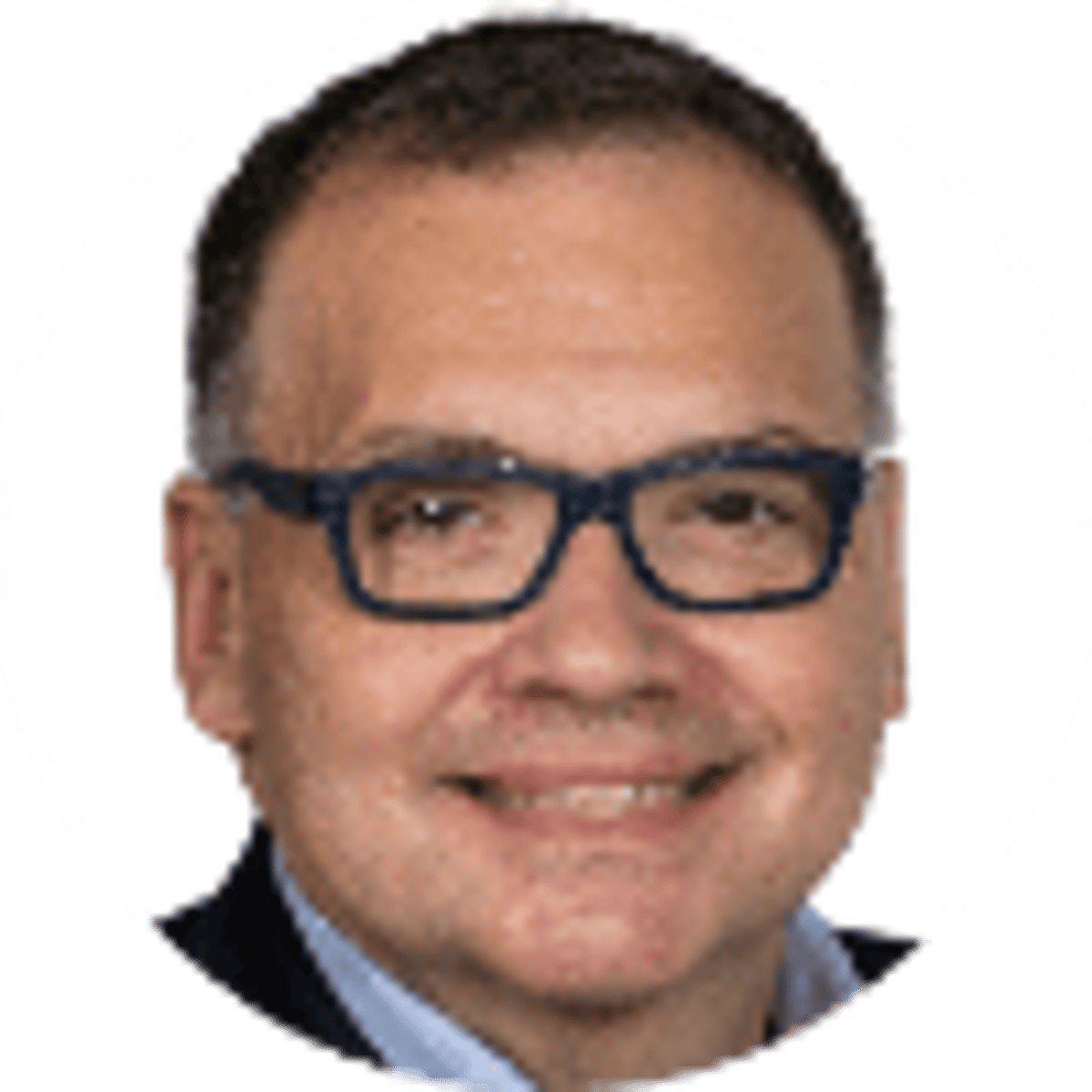 By Bill Speros | | 8 mins
Betting NFL Trade Rumors: 5 Potential Deals & Odds To Back
More than two dozen notable trades have occurred in the NFL since the start of 2021. They include five starting quarterbacks switching teams, the most prolific wide receiver in league history in terms of yards per game being shipped to Tennessee from Atlanta, and a blockbuster three-team deal that shuffled the first round of the NFL Draft.
These transactions have moved team and player futures markets across top sportsbooks, as well as NFL betting lines posted on the first two weeks of the regular season, and a handful of other big games later in the season too.
---
NFL FUTURES: Super Bowl 56 Odds
---
Wide receiver Julio Jones got his wish and was dealt from the Atlanta Falcons to the Tennessee Titans earlier this week. Jones joins quarterbacks Matthew Stafford, Jared Goff, Carson Wentz and Sam Darnold in putting on new uniforms for the 2021 season. Each QB was drafted with a top-three pick in the first round.
Another first-round pick, quarterback Deshaun Watson, likely would have been traded by Houston had he not been hit with multiple accusations of sexual harassment and civil allegations of assault.
Meanwhile, Aaron Rodgers' MVP odds remain strong even though he skipped minicamp this week as part of his long-term campaign to get out of Green Bay.
Who is the next big-name to be dealt? ESPN's Jeremey Fowler reported a list of 10 players – not including Rodgers – potentially on the trading block. Here is how dealing five of those biggest names would impact betting markets.
NFL Trade Targets & Their Potential Betting Impact
Deshaun Watson, QB, Houston Texans
Civil litigation and ongoing investigations by both the Houston Police Department and the NFL will prevent Watson from being dealt in the near term. His fate as a player lies in the hands of Commissioner Roger Goodell, who could suspend Watson for the season or allow him to play.
Rumors of Watson being dealt to the Broncos (along with Rodgers ending up in Denver) continue to proliferate. His will be the biggest name likely available at the trade deadline midseason.
HOW TO BET A WATSON TRADE: In NFL futures odds, the Broncos win total is 8.5 at DraftKings Sportsbook. The Broncos face a tough slog in the AFC West but have the fifth-softest strength of schedule in the NFL.
A deal for Watson mid-season would give them an undeniable boost. Same, of course, with any deal for Rodgers. Grab the over here at -134 with DraftKings .
---
Zach Ertz, TE, Philadelphia Eagles
The Eagles are in rebuild mode. They traded out of the No. 6 spot in the draft as part of a three-team deal before eventually choosing 10th overall after swapping spots with the Cowboys. The Eagles also moved Wentz to Indianapolis in the offseason.
Jalen Hurts will be Philly's starting QB. Meanwhile, Dallas Goedert has emerged as the team's tight end of choice. Ertz's name had surfaced in connection to potential deals with the Chargers, Bills and Colts. His likely landing spot, if he leaves Philly, will be Buffalo. The Bills recently cleared significant cap space in restructuring Stefon Diggs' deal.
---
---
HOW TO BET AN ERTZ TRADE: The addition of a reliable veteran tight end like Ertz will only bolster one of the AFC's best offenses in Buffalo. Three potential plays here include QB Josh Allen for NFL MVP. He is +1200 with PointsBet , which is a great value even without Ertz.
The Bills are -255 moneyline and -6.5 points on the spread against Pittsburgh at home in Week 1 at FanDuel Sportsbook. That's a good early-season parlay for a Buffalo team expected to contend for a Super Bowl berth. You can get decent value on the Bills at William Hill at +600 to win the AFC.
---
Gardner Minshew II, QB, Jacksonville Jaguars
The Jaguars chose Clemson QB Trevor Lawrence with the first overall pick of the 2021 NFL draft. That meant Gardner Minshew was out as starting QB.
Minshew threw for 16 TDs last season against just five picks. He wants a chance to compete for the starting job – which isn't going to happen in Jacksonville – and skipped OTAs last week.
HOW TO BET A MINSHEW TRADE: It's hard to believe Minshew will begin the 2021 season starting in Jacksonville, or anywhere else. The Jaguars will eventually deal him given the need for quality back-up QBs across the league. But the play here remains the Jaguars, and particularly Lawrence.
His over/under in total passing yards is 4,150.5 at 888sport. That total would put him just outside the top 10 in 2020. Even with an additional game this season, that's a big ask for a rookie on a team that is lacking in several areas. Urban Meyer is going to keep it easy and basic this season. Take the under at -108 with 888sport.
---
Xavien Howard, CB, Miami Dolphins
Xavien Howard is likely the odd man out in Miami's secondary. The Dolphins will likely stick with the $12 million in non-guaranteed money in his current deal due to cap concerns, even though Howard had 10 picks last season.
HOW TO BET A HOWARD TRADE: Look for teams that need help in the defensive secondary and have the cap space to rework his deal. Among the potential targets: Arizona, Minnesota and Seattle.
The best play here, however, remains the Dolphins over 9.5 wins at BetMGM Sportsbook. Miami is tied with Denver in terms of strength – or lack thereof – of schedule. Miami is tied for the 27th toughest schedule in the NFL this season.
The Dolphins went 10-6 last year despite having the 3rd toughest schedule in the NFL. Matching that win total over a 17-game season with an extra home game and a re-tooled offense is not a tough ask. Take the over on 9.5 wins for the Dolphins at +110 with BetMGM .
---
TOP QBS VS. SPREAD: Aaron Rodgers | Tom Brady | Dak Prescott | Patrick Mahomes
---
Nick Foles, QB, Chicago Bears
Nick Foles was displaced by a top-tier draft pick in Ohio State quarterback Justin Fields and the signing of ex-Cowboys and Bengals QB Andy Dalton. The Bears are up against the cap and need relief from the $4 million they would be paying Foles as third-string QB.
His likely landing spot is the New York Jets, who need a veteran presence in the QB room as a backup for Zach Wilson. Foles won a Super Bowl in Philly. Maybe he could bring similar magic to the Jets?
HOW TO BET A FOLES TRADE: No, the Jets are not winning a Super Bowl in your lifetime, or mine. Their win total for 2021 is 6.5 at Unibet. The Jets barely won two games in 2020.
Wilson has lots of promise and the team has refurbished much of the roster. But asking the Jets and a rookie QB to make the leap from two wins to at least seven – even with an extra home game – in the brutally-tough AFC East is too much. Bet the under at -136 with Unibet .
About the Author

Bill Speros is an award-winning journalist and editor whose career includes stops at USA Today Sports Network / Golfweek, Cox Media, ESPN, Orlando Sentinel and Denver Post.