NFL Week 3 Picks, Betting Predictions & Best Bets To Back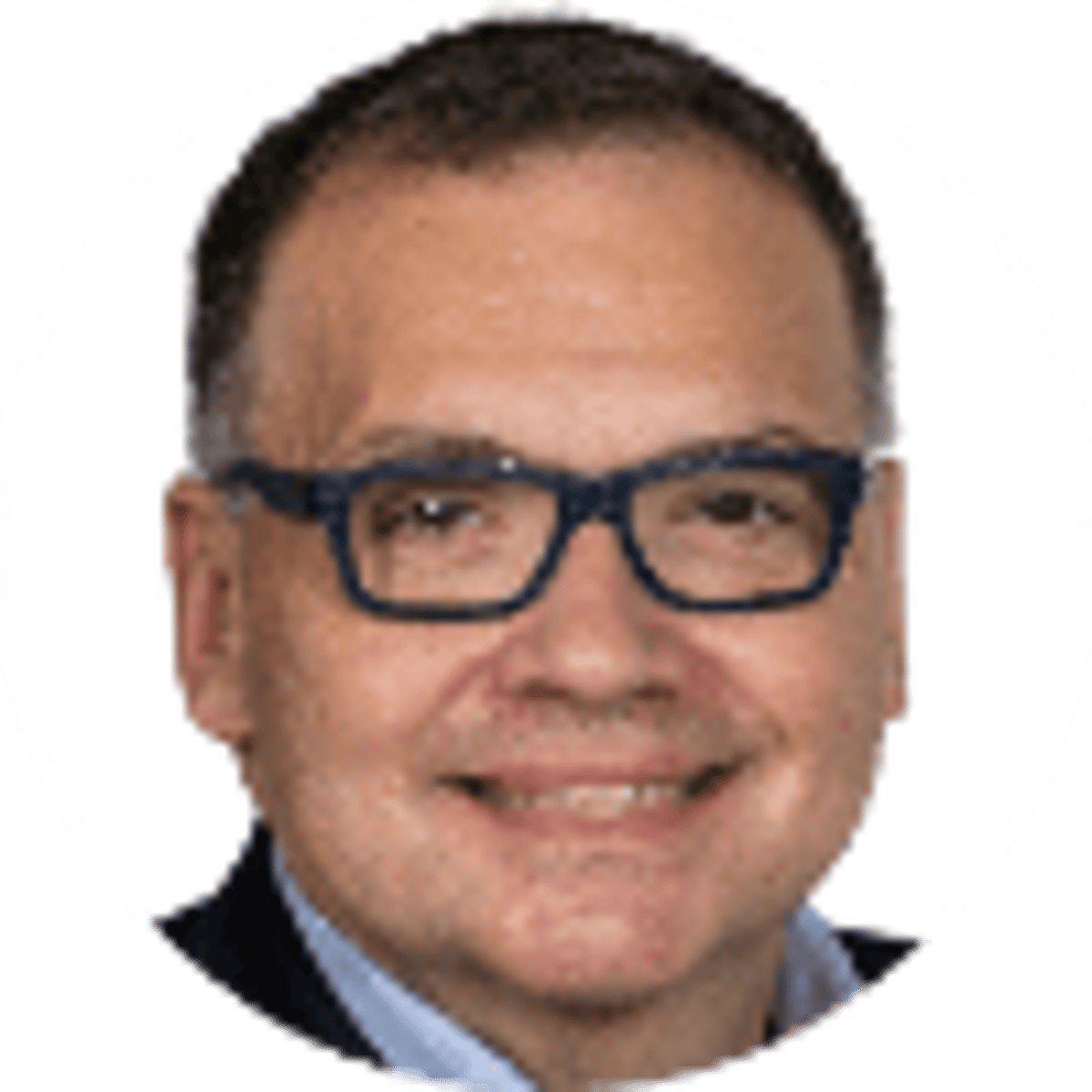 By Bill Speros | 34 mins
Get $200 in Bonus Bets when you Bet $10 on March Matchups

Bet Now ➜

Used 60 Times Today

•

Popular in Virginia
Week 3 of the NFL betting season features what could be the final regular-season matchup between Tom Brady and Aaron Rodgers.
Brady and the Buccaneers play host to the Green Bay Packers in the 4:25 p.m. Sunday time slot as the national game of the FOX Week 3 doubleheader. This is the first home game of the season for Tampa Bay, which opened with a win on the road in Dallas before a Week 2 stop in New Orleans (also a win). This Sunday afternoon game between two great QBs is one of our favorite NFL Week 3 picks on the slate.
---
RELATED: Best NFL Weekly Parlay Bets To Back
---
Last year marked the first season since 2009 that neither Brady nor Rodgers reached the conference championship round. Given the early-season slot in which the NFL schedule Gods placed this game, there was concern on Park Avenue that one of these teams might not be in Super Bowl contention later in the season. The Bucs have opened 2-0, the Packers are 1-1.
Once Brady ended his 40-day retirement in the offseason, the Buccaneers' odds to win Super Bowl 57 spiked at online betting sites. They are now available at +750 at DraftKings, behind only the Bills (+400) and the Chiefs (+650). The Packers are next at +1200 after getting their first win of the season in Week 2 (a typically bruising 27-10 beatdown of the Bears), while the Eagles are also up to +1200 after starting 2-0.
Brady vs. Rodgers Through The Years
Brady turned 45 in August and remains the oldest player in the league by more than five years. Rodgers is 38. The two quarterbacks were victorious teammates in the spring in beating Patrick Mahomes II and Josh Allen on the golf course in "The Match" played in Las Vegas.
Brady has won four of his five NFL meetings against Rodgers. He's gone on to win a Super Bowl after three of those wins.
Oddsmakers on betting apps see a close affair with the Buccaneers as 1-point favorites in their home opener (they were at one stage -3.5, indicating a big move toward the Packers). Overall, there are just two games on the schedule (Jacksonville at Chargers, Lions at Vikings) with a line of 7 or more points. Eight of the games feature lines of 3 points or less. It should be a fun Week 3 of NFL action.
Now it's on to our Week 3 NFL picks to back on your sports betting app:
NFL 2022 Season Week 3 Picks
| | | | |
| --- | --- | --- | --- |
| | First Bet Offer up to $1,000 Paid Back in Bonus Bets | Bet Now ➜ | |
NFL Week 3 Best Bets 2022
Thursday, Sept. 22
Pittsburgh Steelers at Cleveland Browns, 8:15 p.m. (Amazon Prime)
Speaking of old-time rivals, the Steelers and Browns begin the week on Amazon Prime. Both teams entered the season with questions at quarterback. Gone are Baker Mayfield (traded), Ben Roethlisberger (retired) and Deshaun Watson (suspended). This one should have an OG AFC North black-and-blue feel, especially with both teams coming off crushing home losses. We like the value on the Steelers as one of our NFL Week 3 picks. Jacoby Brissett and the Browns will need to lean heavy on the run game in order to win.
Best Bet: The price on the Steelers of +160 with DraftKings ➜ is very solid.
---
RELATED: NFL Week 4 Picks, Predictions and Best Bets
---
Sunday, Sept. 25
Buffalo Bills at Miami Dolphins, 1 p.m. (CBS)
This has emerged as one of the season's must-watch games given the spectacular start of the Dolphins. Mike McDaniel should win Coach of the Year honors just for that Week 2 comeback in Baltimore. All of sudden, the Bills defense has its second big test in three weeks. If Von Miller can keep Tua off his game, the Bills should prevail in the warmth of South Floria in what will be a sold out and very raucous Hard Rock/Pro Player Park/Pro Player/Dolphins/Dolphin/Land Shark/Sun Life Stadium.
If members of Bills Mafia want to start planning their trip to Glendale, Arizona, in February, a decisive win in Week 3 over their AFC East rival is essential. Otherwise, it might be the Dolphins angling for some revenge on Tom Brady and the Bucs. We grabbed the Bills at -3.5 on the spread. The line has since moved all the way out to Bills -5.5 after Buffalo blew out the Titans 41-7 on Monday Night Football.
Best Bet: The Bills locked in at -3.5 points at -110 with DraftKings ➜ is the strong play here for your NFL Week 3 picks and best bets
Houston Texans at Chicago Bears, 1 p.m. (CBS)
There is no rule that says you have to watch games to wager on their outcome. Forced viewership of this game is a felony in 18 states. For now, take the Bears and give the points. And send our regards to "The Bear."
Best Bet: Take Chicago at -3 points at -110 with DraftKings ➜ for your NFL Week 3 best bets
Philadelphia Eagles at Washington Commanders, 1 p.m. (FOX)
During the preseason, you could get Commanders tickets for $1. Now that we're in the regular season, prepare to spend upwards of $2 to see them play. The early sharps jumped on Philly straight-up as a pick'em when this game opened. We followed suit. The line has moved a massive 6 points against Eagles bettors after Philly's impressive performance in beating the Minnesota Vikings 24-7 on Monday night. Jalen Hurts is a legitimate MVP candidate after two weeks. There's still a long way to go, obviously.
The total for this game is 47.5 points. Someone in Vegas knows something we don't. If you missed Philly early as a pick 'em, go with the Under for your NFL Week 3 best bets.
Best Bet: We locked in the Eagles as a Pick 'Em at -110 with DraftKings. ➜ The line has since moved to -6 Eagles. That is super steep despite the Eagles' dominance so far this year
Baltimore Ravens at New England Patriots, 1 p.m. (CBS)
The Patriots have historically struggled against Baltimore, even in the halcyon days of Brady and Bill Belichick. The wins have rarely been easy. Like his predecessor, Patriots QB Mac Jones will be making the first home start of this young season this week. Lamar Jackson was a limited participant in practice early in the week, but the Ravens are not concerned about his availability.
The Patriots found their game in Week 2 with a bruising 17-14 win over Pittsburgh. The Ravens, meanwhile, will be trying to figure out what hit them in Week 2 as they blew a 35-14 lead in the 4th quarter. They do not have to concern themselves with Mac Jones throwing 6 TD passes, but the Patriots can control the ball and digest time with the best of them.
Thanks for the memories, Jules & Danny.
Best Bet: Patriots +3 -110 with BetMGM ➜
---
RELATED: Best NFL Player Props To Back This Week
---
Kansas City Chiefs at Indianapolis Colts, 1 p.m. (CBS)
The Chiefs rolled through the first two weeks of the season and have pushed this line from -2.5 to -6. The Colts brought in Matt Ryan but have been flat-out terrible, going 0-1-1 to begin the season with a 20-20 tie with Houston and an embarrassing 24-0 mauling via the paws of the Jaguars. Head coach Frank Reich and Ryan will be feeling some serious heat if the Colts cannot grab the upset here. Don't bet on it, take the Chiefs ATS at -6 today.
Best Bet: Chiefs -6 points at PointsBet
New Orleans Saints at Carolina Panthers, 1 p.m. (FOX)
Another Week 3 game with two teams looking for direction. The Saints lost the fight and the game to Brady and the Buccaneers in Week 2. The Panthers were unable to stop the Big Blue Juggernaut that is the New York Football Giants. The health of Jameis Winston and Alvin Kamara are pivotal for the Saints. Matt Rhule badly needs a win. He's +125 at home. Here's hoping he gets it as we're riding them for our NFL Week 3 best bets.
Best Bet: Panthers Moneyline at +140 with BetMGM ➜
Las Vegas Raiders at Tennessee Titans, 1 p.m. (CBS)
Two "SOBs" face off. "Sons of Belichick," that is. Former New England Patriots linebacker Mike Vrabel coaches the Titans against former New England offensive coordinator Josh McDaniels' Raiders. The Titans grabbed the No. 1 seed in the AFC last season before a playoff flop. They flopped in a big way in Week 2, getting demolished by the Super Bowl favorite Bills 41-7 in upstate New York. Ryan Tannehill may not be a Titan for much longer.
The way things are going for the Raiders, McDaniels may be back with Belichick by Halloween. The Raiders blew a 20-0 lead at home to the Cardinals in Week 2. Vrabel may stuff his former colleague in a locker before this one is over.
Best Bet: Titans Moneyline at +100 with DraftKings ➜
Detroit Lions at Minnesota Vikings, 1 p.m. (FOX)
Christopher Walken once did a video about betting on the Lions.
The Lions continue to wage war against the nation's sportsbooks and betting sites. Detroit is 2-0 ATS after outdistancing the Commanders in Week 2 and have gone 13-6 ATS since the start of 2021. That's the second-best overall mark ATS since then, behind just the Cowboys. The Vikings are coming home after a humbling Monday night in Philadelphia. Kirk Cousins, Dalvin Cook and Justin Jefferson were held in check throughout the 24-7 mauling.
This line has swelled 1 point in Detroit's favor. We'll take as many points as we can get on the Lions. They love to cover.
Best Bet: Lions at +7.5 points at -110 with DraftKings ➜
Jacksonville Jaguars at LA Chargers, 4:05 p.m. (CBS)
Doug Pedersen's Jaguars hit the road after stomping the Colts. The Chargers – and QB Justin Herbert - must get over the playoff hump this season. Given the hyper-competitiveness of the AFC West, games like this cannot fall through the preparatory cracks.
The Jaguars have shown hints of being the "surprise" team ATS this season, much like Detroit was last season. This spread was too big early in the year. Hence the extra juice on the Jags. We snagged the Jags at +10 as one of our NFL Week 3 best bets when this line opened. It has since moved to +7 Jaguars. If you were unable to get the Jaguars at +10, take the under on a chunky line of 47 points.
Best Bet: Jaguars ATS at -120 with DraftKings ➜ for your NFL Week 3 picks
---
RELATED: NFL Week 3 Odds, Moneylines and Point Spreads
---
Atlanta Falcons at Seattle Seahawks, 4:25 p.m. (FOX)
Both teams are playing back-to-back NFC West games. The Seahawks were nursing a massive Week 1 hangover and got stuffed by Jimmy Garoppolo and the 49ers. The Falcons almost pulled off a 28-3 comeback at SoFi against the Rams. A small portion of the country will be stuck watching this stinker while Brady and Rodgers battle in the AARP Bowl. Thoughts and prayers. Initially you could get the Falcons at +120 for your NFL Week 3 picks and then watch Brady vs. Rodgers. But now the Falcons' price has shrunk to -105.
Best Bet: Falcons moneyline with DraftKings ➜
LA Rams at Arizona Cardinals, 4:25 p.m. (FOX)
This one headlines the "Brady vs. Rodgers" undercard. All four NFC West teams are 1-1. The winner here has the edge in the NFC West until further notice. The total in their two matchups last year averaged 54 points. Take the over, especially as the line has dropped all the way to 48.5 as of Friday.
Best Bet: Over 48.5 points at -110 with DraftKings ➜
Green Bay Packers at Tampa Bay Buccaneers, 4:25 p.m. (FOX)
We all love the Brady-Rodgers hype. Tampa Bay's defense will be the most important element to watch in this game. If the Bucs can keep Rodgers bottled up and deny the run, the Buccaneers should enjoy their 2022 home lid-lifter. There are concerns for Tampa Bay on offense. WRs Chris Godwin and Julio Jones did not play in Week 2 due to injury. Mike Evans is suspended and will miss this game for his retribution against Marshon Lattimore in Week 2. Both players were ejected after a fight. Meanwhile, Brady is 20th in the NFL in passing yards. But Tampa Bay's defense has allowed just one touchdown this season while scoring one.
Best Bet: Tampa Bay at -3 points at -110 with DraftKings ➜ for your best bets in NFL Week 3
San Francisco 49ers at Denver Broncos, 8:20 p.m. (NBC)
Garth Brooks sings about "Unanswered Prayers." He was not talking about the 49ers and Garoppolo. But he could have been. Both sides tried to break up in the offseason. Yet, now, following the season-ending injury to Trey Lance, Garoppolo is the 49ers starter and the 49ers won't lose any ground on offense despite losing their starting QB. Head coaches Brian Daboll and McDaniel have impressed early in their rookie seasons. Meanwhile, concerns about Nathaniel Hackett's ability to hack it are echoing throughout the Rocky Mountains. Garoppolo won't be rattled by this crowd. He only loses it in the final quarter of Super Bowls and NFC title games.
Best Bet: Take the 49ers +2 points at -110 with DraftKings ➜
---
RELATED: NFL Schedule Release: How Many Miles Will Your Team Travel In 2022?
---
Monday, Sept. 26
Dallas Cowboys at New York Giants, 8:15 p.m. (ESPN)
The Manning Cast was invented for nights like this. Met-Life Stadium will be electric. The New York Giants go for a 3-0 start and the early hold on the NFC East. Dallas counters with Cooper Rush, who is 2-0 ATS/SU in his two NFL starts. The total is minuscule at 39 points. Still, we can't help ourselves. Dallas is averaging 11.5 points this season, while the Giants are right at 20.
Best Bet: Under 39.5 points at -105 with BetMGM ➜
About the Author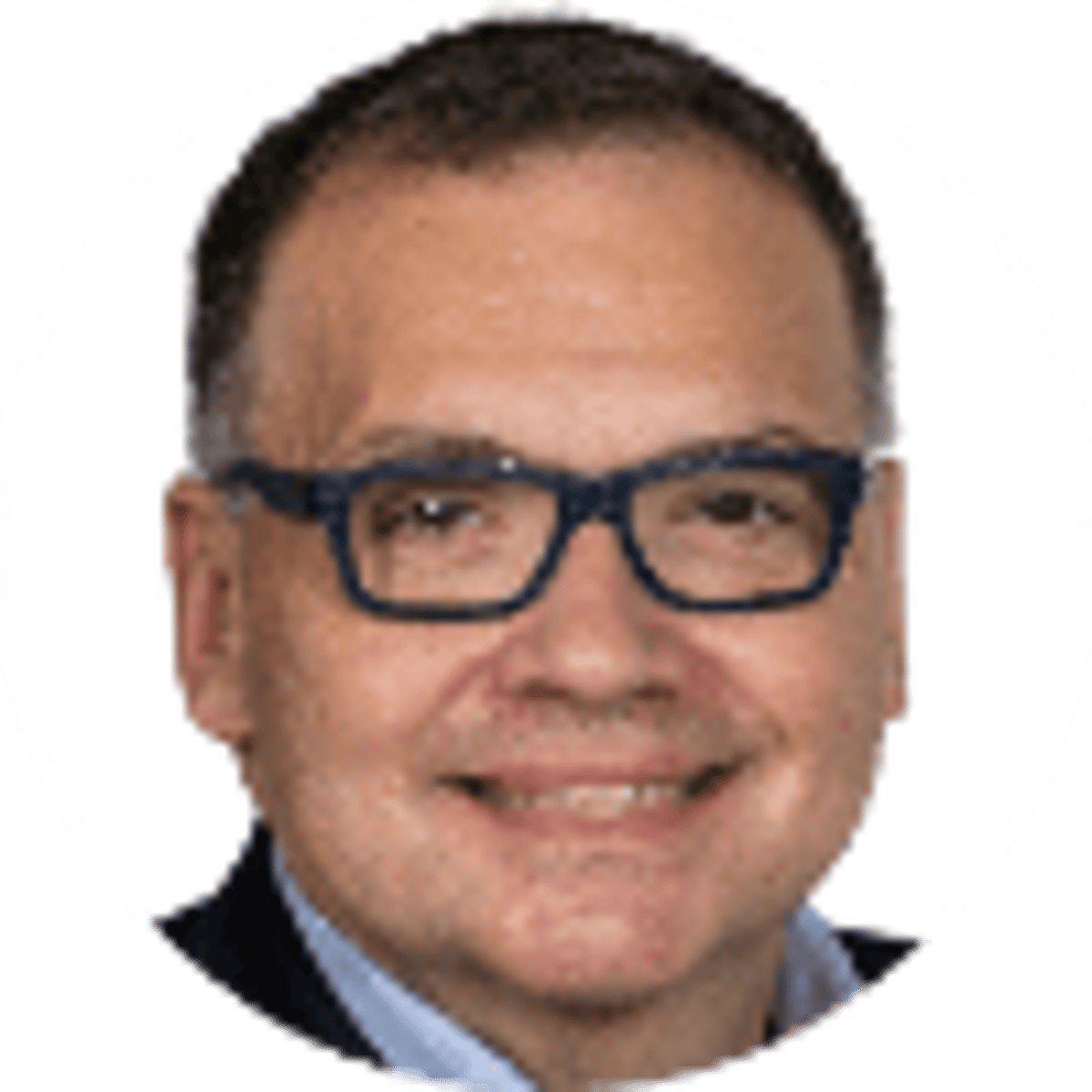 Bill Speros is an award-winning journalist and editor whose career includes stops at USA Today Sports Network / Golfweek, Cox Media, ESPN, Orlando Sentinel and Denver Post.
Our trusted sports betting partners bring you safe and fun playing experiences