'Worst-to-first' Red Sox Are Most Intriguing Bet In Baseball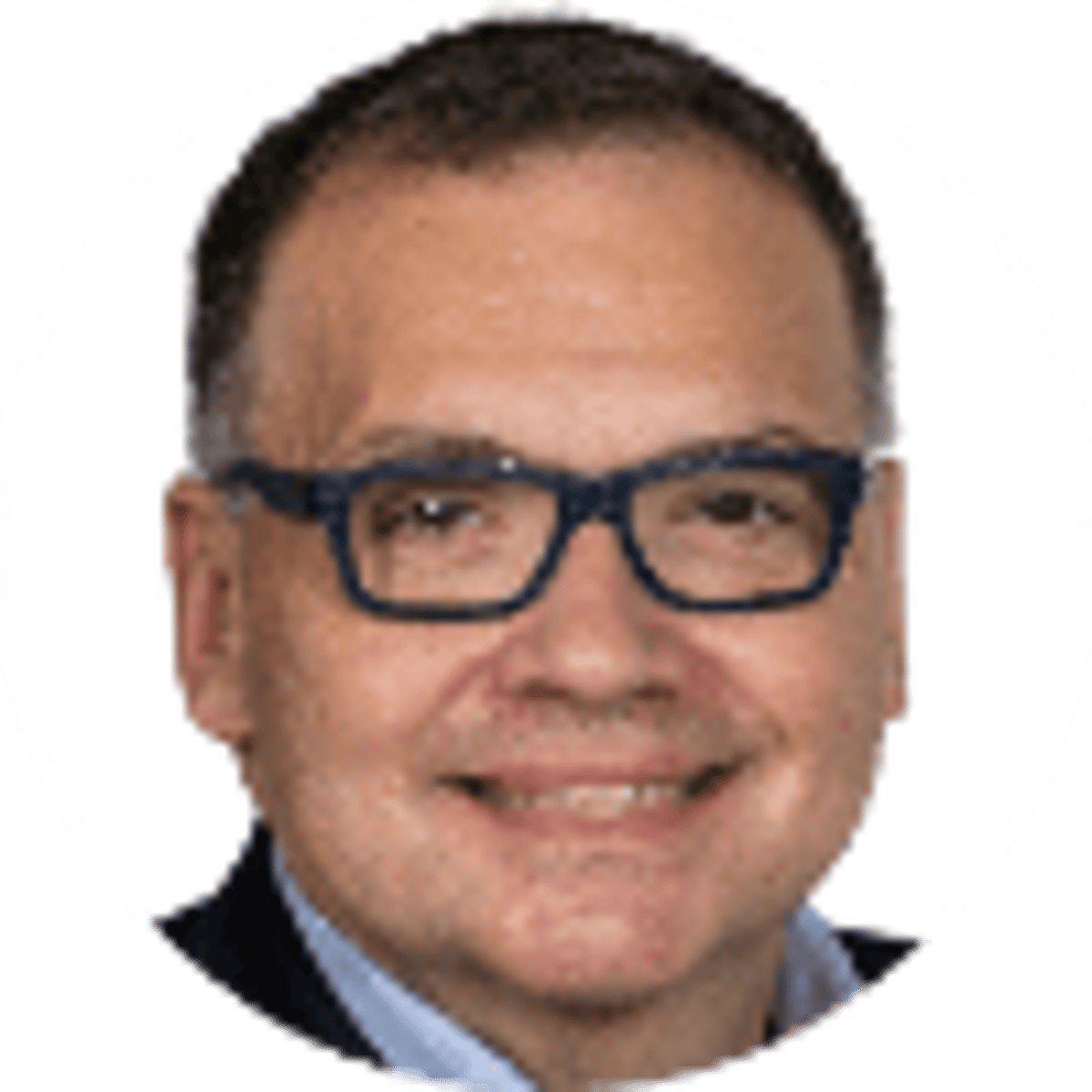 By Bill Speros | 7 mins
The Boston Red Sox have enjoyed multiple monikers and mottos throughout the years.
"The Impossible Dream" defined 1967. "Boston Strong" powered the 2013 champs. "The Old Towne Team" labored for 86 years between World Series titles until 2004.
One recurring theme of this franchise in the past decade has been "worst to first." Twice in the past 10 years, the Red Sox have ascended from last place to the top of the AL East in just one season. The Red Sox are poised this year to complete that feat for a third time in 2021.
That storyline is one big reason why the Red Sox have become Major League Baseball's most intriguing bet this season.
But there are others.
The Red Sox own the best record in Major League Baseball after 36 games. Boston was the first team to get to 20 wins. Boston (22-14) is just two wins shy of the total victories achieved during last year's awful 60-game, COVID-19 abbreviated, campaign.
And the Red Sox are raking. Boston leads the majors with a .768 team OPS, a .438 slugging percentage, 188 runs and 324 hits despite a "deader" baseball being used this season and the traditional slower start batters usually endure.
The Red Sox odds have soared on MLB futures betting markets since Opening Day.
Here's a look at the progression in Boston's 2021 World Series winner odds, American League pennant odds and AL East odds from April 1 through May 10.
Red Sox Odds Movement
The Red Sox were also +275 to make the playoffs at SugarHouse before the season began, and their win total was just 80.5 at BetMGM and elsewhere. Both of those markets are currently closed.
Those markets were all potential value plays on their own. Bettors and bookmakers were surprised to see the Red Sox – a traditional preseason pick to at least reach the postseason – to be so far down the board. The Red Sox are the second-biggest liability to win the World Series at PointsBet after the Chicago White Sox and ahead of the New York Mets. Bettors took advantage of Boston's price early and have yet to let up.
"Coming into the season, we didn't think the bats would take off like they have," PointsBet Sports Analyst Michael Korn said. "Their pitching has been OK, but we thought that rotation would struggle a little bit. We were more nervous about the White Sox and the Mets. We didn't think about the Red Sox as a big liability but obviously now, it's definitely something we have on our radar. We're not too worried, but we're more aware than we were going into the season."
---
---
Boston's quick start – which included a nine-game winning streak after losing three to begin the season – quickly wiped out much of the built-in value that stood on Opening Day.
The Red Sox have held up since. Meanwhile, their AL East opponents have sputtered. The race is hardly over – the Yankees, Blue Jays and Rays sit within four games going into Tuesday. But Boston's +33 run differential and 12-5 record on the road has helped to create a modest gap.
---
CHECK OUT: Daily MLB Picks
---
MVP Candidates Emerge In Red Sox Lineup
Boston's lineup looked solid on paper and pixels at the end of spring training. And it has – thus far – exceeded all hopes outside the team's clubhouse.
The main propellants have been Xander Bogaerts, J.D. Martinez, Rafael Devers and Alex Verdugo. Martinez has a 1.073 OPS after 150 plate appearances along with an MLB-best 10 HR and 31 RBI. In 2020, Martinez had just 7 HR and 27 RBI in 54 games. Bogaerts (.349/.399/.591) is lethal at the plate and up the middle at short. Devers has benefited from the protection of Martinez and Bogaerts in the lineup and has 10 doubles, 29 RBI and a hefty .926 OPS.
Bogaerts, Martinez and Devers have emerged as value plays in AL MVP betting markets. Martinez surged to +1800 at Unibet after being as high as +4000 in recent weeks. Devers is +3000 and Bogaerts is +4000.
In terms of MVP voting, only one will emerge as a team favorite. Martinez has found the stroke that was missing in 2020 and he is launching bombs in a year when MLB has gamed the system to limit home runs. Bogaerts – at +4000 – might be the best play of the three. His play in the field is consistently stellar. He usually sits between Martinez and Devers in the lineup. There's often a runner on base (Martinez's OBP is .427) when Bogaerts bats in the clean-up spot and the pitcher is throwing out of the stretch. And as Devers gets better, it will be most costly to pitch around Bogaerts.
---
RELATED: Best MLB Odds Every Day of the Season
---
Red Sox Rotation Exceeds Expectations
The Red Sox rotation left Fort Myers after spring training with as many question marks as secured spots. Chris Sale remains sidelined after Tommy John surgery which ended his 2020 season before it began. He's expected back sometime after the All-Star break and will give the Red Sox a dominant, veteran presence down the stretch and – most likely – into the playoffs.
The Red Sox rotation is not top-heavy but instead rather robust in the middle. Boston has mastered the art of the five-inning start this year – delivering 16 of them and riding the reliability of its bullpen. Given the state of baseball in 2021, that's considered a milestone. Nagging pitching injuries can derail the best rotations. Eduardo Rodriguez suffered serious complications after a bout with COVID-19. His return was considered tenuous. But he has won his first five decisions this year and boasts a 3.82 ERA and 1.18 WHIP in 33 innings.
Boston acquired starter Nick Pivetta as an afterthought in dealing Heath Hembree and Brandon Workman to the Phillies for coveted prospect Connor Seabold. But Pivetta, too, is 5-0 and has a 3.19 ERA in his first seven starts.
Meanwhile the presumptive "ace" of the staff, Nathan Eovaldi, continues to consume innings. He's 4-2 with 37 strikeouts in 39 innings and a chunky 4.67 ERA. But the Red Sox usually score when he's on the mound.
The Red Sox brought back the role of the traditional closer this year and Matt Barnes has thrived. He converted his first eight save opportunities and has gained confidence with each outing.
---
CHECK OUT: How To Bet Home-Field Advantage in 2021
---
Nightmare Of 2020 In Rear-View Mirror
Red Sox Alex Verdugo took the time to break down his hitting approach to fans ?? pic.twitter.com/Bgmr9wQ2Hh

— sportsthread (@sportsthread) April 19, 2021
Boston's terrible, horrible, bad 2020 season was doomed before the start. The Red Sox traded Mookie Betts and David Price to the Dodgers for Verdugo and others in what was widely considered a salary dump to keep the team under the MLB's competitive balance tax. The Red Sox ended the season with their worst winning percentage since 1965.
Fenway Park was devoid of fans, winning and players who cared.
---
RELATED: Minor-League Baseball Betting No Sure Thing
---
The Red Sox brought back manager Alex Cora after he served a one-year suspension for his tangential role in the Houston Astros cheating scandal. Cora managed the Red Sox to a record 118-win season (including the postseason) and the World Series title in 2018. Cora's return was only the start of Boston's abrupt 2021 turnaround. And he doesn't pitch or hit.
Boston's previous "worst-to-first" turnarounds in the past decade have resulted in a World Series crown and divisional title.
The 2012 Red Sox were an abysmal lot led by Bobby Valentine. The team won 69 games. A year later, the "Boston Strong" Sox rallied the region in the wake of the Boston Marathon bombing to capture the World Series. In 2014 and 2015, the Red Sox finished in last place. In 2016, a retooled Red Sox squad with starters Rick Porcello and Price rode the emotion of David Ortiz's final season to win 93 games and the division title. Boston was eliminated by Cleveland in American League Divisional Series.
Getting only that far in 2021 – at this point – would be considered a disappointment.
About the Author

Bill Speros is an award-winning journalist and editor whose career includes stops at USA Today Sports Network / Golfweek, Cox Media, ESPN, Orlando Sentinel and Denver Post.
Our trusted sports betting partners bring you safe and fun playing experiences