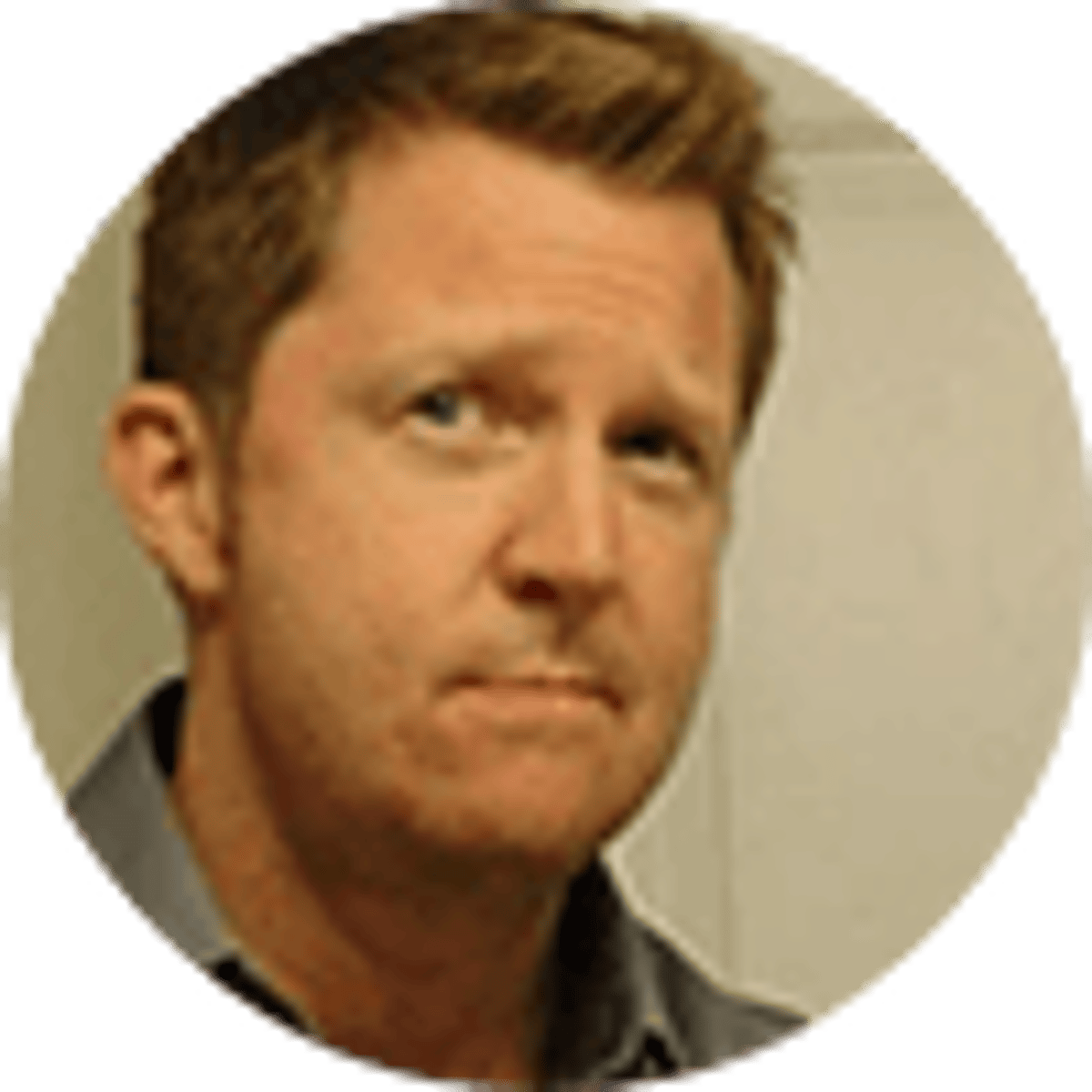 By David Caraviello | | 37 mins
BetMGM Ohio Bonus Code BOOKIES Guarantees $200 In Free Bets Today
24
PLAYERS REDEEMED TODAY!
The highly-anticipated launch of Ohio sports betting is still a few weeks out (midnight on Jan. 1, 2023 is the go-live date) but it's getting closer and closer. BetMGM Sportsbook Ohio is chomping at the bit and it is ready to go right now. It's offering $200 in free bets to all new customers who sign up today. Want to know how to qualify for the offer?
There is no deposit required to access this BetMGM Ohio promo code - all you need to do is sign up today at BetMGM Ohio using the bonus code BOOKIES and you'll qualify for $200 in free bets. Hit 'Bet Now' below to get started. The free bets will be waiting for you in your account when the BetMGM Ohio app goes live, which is expected to be Jan. 1, 2023.
We are extremely confident BetMGM Ohio will offer one of the best Ohio sports betting apps in the state. The BetMGM Ohio bonus code BOOKIES is one of the strongest early sign-up offers currently available in the Buckeye State.
BetMGM Ohio Bonus Code For Pre-Registration
Ohio is going to be one of the most competitive sports betting markets when it launches on Jan. 1, 2023. BetMGM Ohio has been conditionally approved to go live on that date and so we're here to get you ready by discussing what the BetMGM Ohio bonus code BOOKIES entails.
The BetMGM Ohio bonus code BOOKIES unlocks $200 in free bets for new players who register for an account today. The $200 in free bets will be paid out as 4 separate $50 free bets. New users who grab this offer will not be able to get the evergreen welcome offer of a $1,000 risk-free bet at BetMGM Ohio.
The BetMGM Ohio bonus code BOOKIES will revert on Ohio's launch day to the likely evergreen offer: A risk-free bet of up to $1,000. BetMGM has used that same bonus code on other state launch days as well, so don't be surprised if Ohio sports bettors get to take advantage of this BetMGM Ohio bonus code offer in January. For the time being, you can secure $200 in free bets at BetMGM Ohio right now.
When Is BetMGM Ohio Coming?
BetMGM has been awarded a license by the Ohio Casino Control Commission—which is overseeing betting sites in the state and has been OK'd to launch as soon as possible - Jan. 1, 2023. FanDuel Ohio and DraftKings Ohio recently announced pre-registration is open, and now BetMGM Ohio has followed suit.
As for Ohio, MGM already has a presence in the Buckeye State through a horse racing betting app that's been active since Oct. 28, 2021.
Ohio was the first state to receive the betting app, which lets bettors in the state wager on races at over 200 tracks around the world. Like we said, BetMGM Ohio is one of the surest bets (pun intended) to launch in Ohio.
As we mentioned earlier, MGM Ohio is also the operator of MGM Northfield Park, a racino in Northfield, Ohio, that was branded with the MGM name in 2019.
BetMGM Ohio Bonus Code Terms & Conditions
Here's how the BetMGM Ohio bonus code BOOKIES unlocks $200 in free bets:
Hit 'Bet Now' on this page
Sign up at BetMGM Ohio with the BetMGM Ohio bonus code BOOKIES
Complete the registration process - there is no deposit necessary
Check back on launch day (Jan. 1, 2023), and you'll have $200 in free bets waiting in your account
If you plan to wait to get the BetMGM Ohio bonus code that offers a $1,000 risk-free bet instead, here's how that offer works: If your first bet using the BetMGM Ohio bonus code loses, you'll get that amount back in the form of a free bet (s) that will come in 20% increments of your initial wager (if it's more than $50; less than $50 will return a single free bet). The maximum amount is $1,000.
If you bet that max and lose, you'll get 5 $200 free bets. You have seven days to use the free bets, which won't be included in any winnings.
BetMGM Ohio Bonus Code Pros and Cons
BetMGM Ohio Mobile App
Based on what we've seen in other states, the BetMGM Ohio app will take a backseat to no other mobile sports betting app. There is no loss of features from the desktop website. Almost everything is laid out the same.
Promotions and "Lion's Boosts" are easy to find, as are the top same-game parlay options and other daily BetMGM promotions. To sign up at BetMGM Ohio, you will need to have location services turned on so the geolocation tracker can confirm you're in Ohio.
Something to keep in mind is the Ohio BetMGM mobile app is that it is exclusively sports betting, though that won't be an issue in Ohio since iGaming isn't allowed in the Buckeye State.
BetMGM Ohio Deposit Methods
There is no deposit necessary to get the pre-registration offer of $200 in free bets today. However, once the app officially launches you will need to deposit to qualify for any welcome offer. There are a variety of deposit methods available at BetMGM, and we expect that to be the case with BetMGM Ohio promo code as well. Take a look below:
Credit/debit card
Online banking
PayPal
ApplePay
Instant bank transfer
VIP Preferred e-check
PayNearMe
Wire transfer
PlayMGM Play+
GameON Card
Tapp Card
MGM Rewards Mastercard
How to Bet at BetMGM Ohio on Jan. 1
New users can create an Ohio BetMGM sportsbook account by downloading and installing the BetMGM Ohio app (of course, you'll want to use the BetMGM bonus code BOOKIES when you do) from the Google Play Store or the App Store.
Then you'll follow these steps:
Hit the 'Register' button
Fill in email address, name, age, etc.
Choose a username
Enter your valid social security number
Enter a valid mobile phone number
Enter your physical address
Answer some security questions, i.e. 'which address have you lived at in the past?'
Make your first deposit and enter your Ohio BetMGM promo code BOOKIES
Make your first wager
Sports to Bet at BetMGM Ohio
BetMGM Ohio will have a massive amount of markets, which is why it can lay claim to title of "The King of Sportsbooks." We are fairly confident you won't find an American sportsbook offering more markets. Take a look below.
MLS
NBA
MLB
NFL
NHL
PGA Tour
NASCAR
F1
Aussie Rules
Boxing
CFL
Cricket
Cycling
Darts
Handball
Hockey
Lacrosse
UFC
Rugby
Rugby League
Rugby Union
Snooker
Soccer
Tennis
Volleyball
Where To Bet At BetMGM Ohio
MGM Northfield Park: 10777 Northfield Rd, Northfield, OH
Great American Ballpark, Cincinnati
Cedar Downs OTB, 1935 Cleveland Rd W, Sandusky, OH
Top Features at BetMGM Ohio Sportsbook
Even today, the BetMGM name conveys the class and character of old Las Vegas, and the company's online BetMGM Ohio sportsbook and BetMGM Ohio app should live up to that heritage with its gold lettering across the top of the page, its easy-to-read odds and its easy-to-find sports.
Created in July 2018 through a partnership between MGM Resorts International and the international sports betting company Entain Group, BetMGM quickly rose to the top of the mobile sportsbook game.
And it's easy to see why, given that the quality of the company's online experience matches what guests would expect to find at its flagship retail sportsbook in Las Vegas.
BetMGM Ohio Customer service is readily available through a chat function, odds boosts are numerous, the rewards program is top-notch and the streamlined page design makes for simple navigation. Soon, sports bettors in Ohio will get to experience it all for themselves.
BetMGM Ohio Sportsbook: Edit My Bet
What makes BetMGM "The King of Sportsbooks?" Edit My Bet. This amazing feature is available whenever you see "cash out" as an option. There are four options with Edit My Bet:
Remove: You can remove a game from a parlay if it has no chance of winning, that way it won't sink your entire parlay.
Add: You can add a team/prop to your betslip after you've placed the wager. This is particularly useful for NFL betting, when injury news comes in late.
Swap: You could remove your moneyline bet if Patrick Mahomes leaves the game and won't return.
Increase: You could up the stake if a game is going well.
BetMGM Ohio Sportsbook: Money Monday Club
Money Monday Club is one of the top features at BetMGM. Each week you'll opt into the promo and place $50 worth of qualifying bets (min -300 odds). Once you do that, you'll receive a $10 free bet the following Monday.
Edit My Bet and the Money Monday Club are two of the best reasons to choose BetMGM Ohio. Keep this page bookmarked for updates on the upcoming launch of BetMGM Ohio. There could be pre-registration offers you don't want to miss!
BetMGM Ohio Bonus Code: Lion's Boost
The BetMGM Lion's boost enhances odds on a selected market that BetMGM chooses. That market is typically specific to a sport or player prop for a regional team, or a major national sporting event. The Lion's Boost usually boosts odds by at least 20, i.e., -110 to +110.
BetMGM Ohio Rewards
BetMGM recently revamped its rewards system. There are five levels: Sapphire, Pearl, Gold, Platinum, and Noir. It's now much easier to climb up the rewards ladder now that the minimum requirements for the first two tiers have been reduced. You just need to accumulate 20,000 tier credits to reach the Pearl level now.
You will get rewards points for all bets placed at BetMGM Ohio. You can redeem those points for rewards, according to your tier in the program. Rewards can be online bonuses to use at the sportsbook or comps for MGM Resorts' properites.
This new BetMGM Ohio rewards program is much more, well, rewarding, and that makes it a much better program for customer
BetMGM Ohio Bonus Code FAQs
What is the BetMGM Ohio bonus code?
The BetMGM Ohio bonus code BOOKIES gives you $200 in free bets, with no deposit required. The free bets will be deposited into your account on the first day the BetMGM app goes live in the state (which is expected to be Jan. 1, 2023).
When will the BetMGM Ohio bonus code be available?
The BetMGM Ohio bonus code BOOKIES is available right now for new customers who sign up to BetMGM Ohio today. You'll get $200 in free bets with no deposit required.
Can existing users take advantage of the BetMGM Ohio bonus code?
No, the BetMGM Ohio bonus code BOOKIES is only available for new users, however, BetMGM Ohio will have several different offers for all users, like the Money Monday Club and the Lion's Boost offers.
Do I need to be in Ohio to use my BetMGM Ohio app?
Yes, to use the BetMGM Ohio app, you'll need to be located in Ohio. However, you can use the BetMGM app in any state that it operates in.
About the Author

Veteran sports journalist David Caraviello has covered college football, college basketball, motorsports and golf, covering all three US golf majors, the Daytona 500 and SEC football.