2021 NFL Draft Trade Rumors: How To Bet Latest QB Trends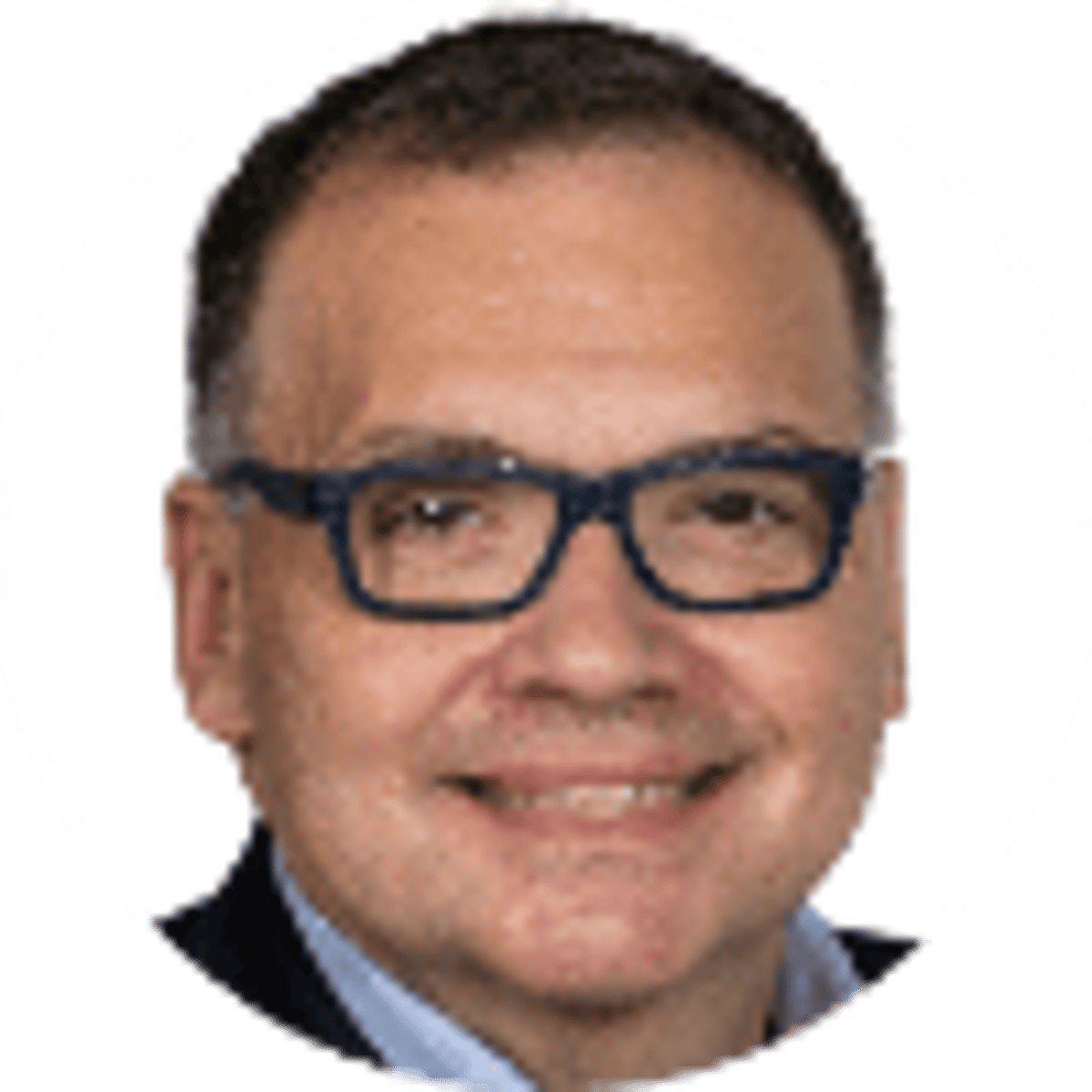 By Bill Speros | 7 mins
The 2021 NFL Draft begins on April 29 but draft rumors continue to flood the media landscape leaving fans and bettors wondering who and what to believe.
There is certainty at the top spot. The Jacksonville Jaguars spent 2020 getting into the position to choose Trevor Lawrence from Clemson with the No. 1 overall pick. They successfully out-tanked the New York Jets and overhauled their football operation by luring head coach Urban Meyer out of retirement.
Lawrence is -6000 to be the first overall pick at FanDuel. That's about as close to a lock as you'll ever get in the world of NFL betting.
After that, the only certainty is uncertainty.
---
---
Sure, the New York Jets are poised to grab BYU flamethrower Zach Wilson at No. 2. PointsBet oddsmakers have Wilson at -2000 NFL futures betting odds as the second overall pick. There are no real reports of substance that even hint the Jets would not choose Wilson with the second pick. But remember, we're dealing with the Jets and anything within the realm of insanity is possible.
Our maxim remains in force here: "Never bet on the Jets."
The crazy part begins at No. 3. The San Francisco 49ers rocked the draft world when they traded up with the Miami Dolphins to move into the No. 3 spot. The Dolphins subsequently dealt their No. 12 spot to the Philadelphia Eagles to move into the No. 6 spot.
Here are the top odds for the third overall pick at DraftKings:
| Player | Pos./School | Odds |
| --- | --- | --- |
| Mac Jones | QB/Alabama | -200 |
| Justin Fields | QB/Ohio St. | +175 |
| Trey Lance | QB/ND State | +400 |
| Zach Wilson | QB/BYU | +1600 |
| Kyle Pitts | TE/Florida | +3300 |
DraftKings

Bet $5, Win $150 in Bonus Bets If Your Bet Wins

Bet Now ➜

69

PLAYERS REDEEMED TODAY!
How to bet the Justin Fields rumors
Justin Fields is having a second pro day Wednesday and the first two teams confirmed to be attending were the 49ers and Patriots, who are currently set to pick at No. 15. The 49ers are also attending the second pro day for Trey Lance.
The 49ers have a starting quarterback in Jimmy Garoppolo, who is due $24.1 million and carries a $26.9 million cap hit. ESPN analyst Adam Schefter speculates that the 49ers plan on Jimmy G. being their Week 1 starter and are leaning toward choosing Mac Jones with that third pick. NBC's Peter King is leaning in the same direction. Hence the -200 odds.
It's become obvious that no one outside of John Lynch really knows who or what the 49ers will do at No. 3. It's just as likely not even Lynch has made up his mind yet.
DraftKings has the 49ers at +175 to draft Fields and +400 to take Lance. FanDuel has the over/under on Fields' draft position at 4.5 (-116/-106).
Here are the player draft position over/under positions for seven notable first rounders at FanDuel.
| Player | O/U Position | Odds |
| --- | --- | --- |
| Mac Jones | 3.5 | O +210 / U -270 |
| Justin Fields | 4.5 | O -116/ U -106 |
| Kyle Pitts | 5.5 | O -128 / U +104 |
| Ja'Marr Chase | 6.5 | O +104/ U -128 |
| Trey Lance | 7.5 | O +172 / U-215 |
| Jaylen Waddle | 11.5 | O -135/ U +108 |
Pick your favorite draft expert when deciding whether Jones, Fields or Lance would be the best fit for San Francisco. The consensus is that Jones and Fields are much better suited to step in and potentially play this season, while Lance needs more time and experience under center to succeed at the NFL level. If the 49ers are indeed sticking with Garoppolo and/or don't get their price from the likes of New England or Chicago, they may indeed lean toward more of a project in Lance.
The 49ers will hold out as long as they can to make a deal, so there is no reason to consider Jones now. The combo best value here is Fields at +175 to go to the 49ers and the under of 4.5 for his draft position. That allows for hedge in the unlikely case the Falcons opt for Fields, a 22-year-old Georgia native, at No. 4. Or more likely the Falcons deal with a QB-hungry team (see New England, Chicago, Washington or Denver) for that spot.
---
NFL Draft Betting Preview: Denver Broncos | New England Patriots | Eagles
---
How to bet the Trey Lance rumors
The most salient reports on Lance have him ending up anywhere between the second to seventh pick. Yes, we can never count out the Jets when it comes to doing the unexpected. Lance's over/under draft position is 7.5 at FanDuel. But his price under 7.5 is -215, while he's +172 to slide past the seventh pick. He's also +470 to land at No. 3.
The Broncos and Washington are among the teams that could move up to snag Lance. The Broncos are slotted at No. 9, while Washington is 19th. Mike Lombardi of The Athletic is big on Washington making a move to get Lance. "I think Washington is going to be the next team to unload all their picks to try to get a QB. I think they love Lance. I don't think, I know Washington loves Lance," Lombardi said. "I think they're willing to go to get him."
DraftKings has the Broncos at +300 to land Lance, while Washington, San Francisco and Atlanta are +400. The Falcons will either take TE Kyle Pitts or deal down. They're stuck with Matt Ryan due to cap-hit constraints (up to $48.6 million next year) on his contract for the next two seasons.
Whatever teams choose to deal with the Falcons, the Bengals at No. 5, or the rebuilding-from-scratch Lions at No. 7, there appears tremendous momentum for Lance to be off board before the Panthers (or someone else) chooses at No. 8. We don't think he'll land at No. 3 under any scenario. The price is steep to take Lance going under 7.5 at -215, but given the current trend, it's only likely to get higher. He's also worth a look at +300 to land in Denver or +400 in Washington.
---
Top QBs Vs The Spread: Tom Brady|Ben Roethlisberger | Patrick Mahomes | Dak Prescott
---
How to bet the Mac Jones rumors
As noted above, nearly every sign on the digital highway suddenly has Jones rocketing to the third spot and landing in San Francisco to carry Jimmy G.'s clipboard. A notable contrarian to this tide is NFL Network's Ian Rapoport. He acknowledges the buzz for the 49ers to choose Jones is "legit" but adds that there is hardly a consensus that Jones is worth for third overall pick status.
"If you talk to other teams in the top 10, and really just other teams in general, everyone agrees Mac Jones is a first-round pick," Rapoport said on NFL Network. "Not everyone agrees that he should be picked there. So, is he Kirk Cousins-plus for Kyle? Maybe. But I'm not 100 percent ready to say, 'this is definitely the guy let's move on to the fourth pick.' "
There's abundant chalk to lay if you're on board with Jones landing in San Francisco. The -200 price on Jones going at No. 3 (above) offers a 50% return on your investment on what appears to be an almost "sure thing" – if you believe the majority of experts. However, if you believe Jones won't end up in San Francisco, take the +210 on his draft position over 3.5 at FanDuel. That's a terrific price given the overall uncertainly as to what will happen.
About the Author

Bill Speros is an award-winning journalist and editor whose career includes stops at USA Today Sports Network / Golfweek, Cox Media, ESPN, Orlando Sentinel and Denver Post.
Our trusted sports betting partners bring you safe and fun playing experiences