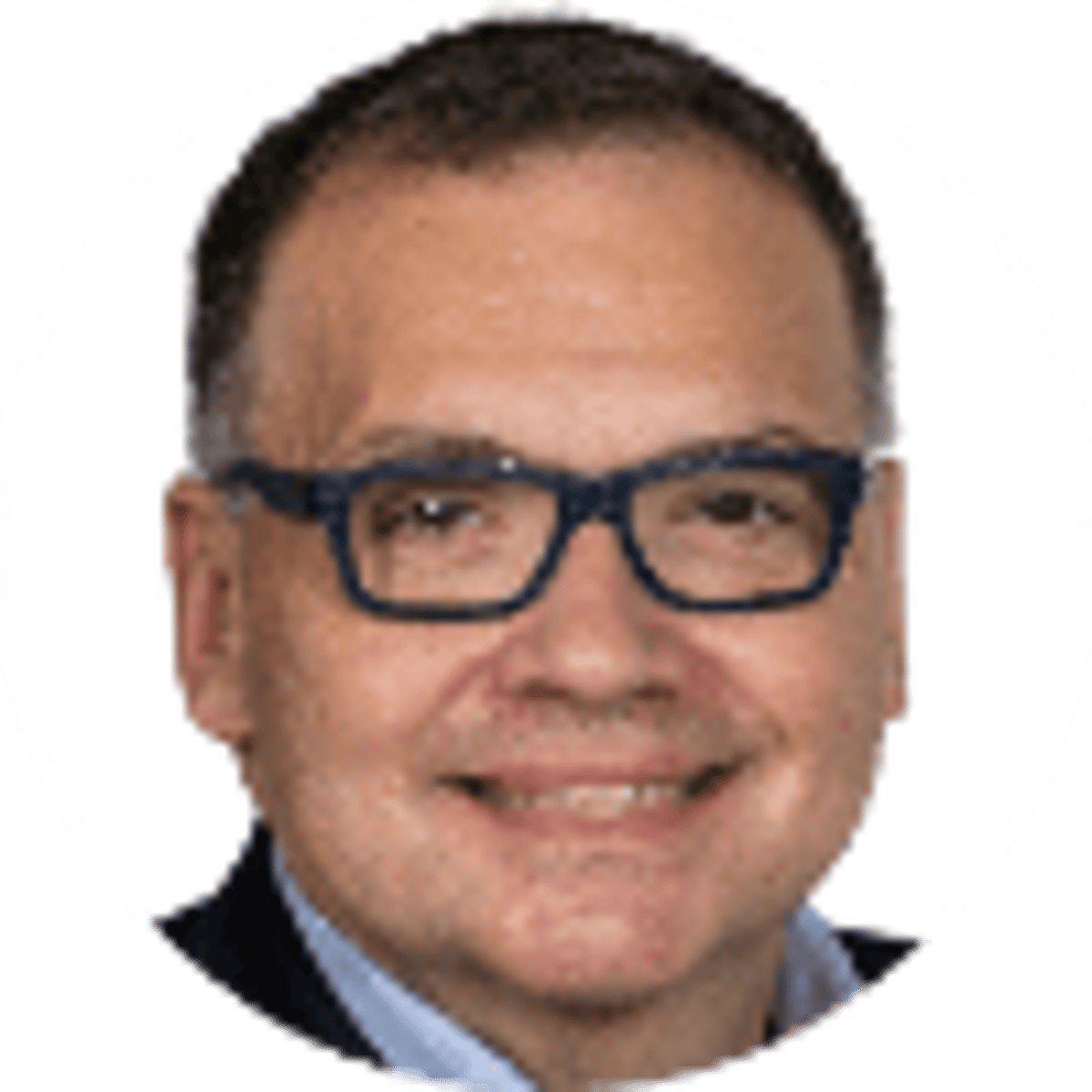 By Bill Speros | | 18 mins
How Much Would You Make Betting On Jalen Hurts Each Week?
33
PLAYERS REDEEMED TODAY!
Quarterback Jalen Hurts has emerged as the all-but-certain starter for the Philadelphia Eagles vs the Falcons in Week 1 on Sept. 12 at Atlanta. Throughout the offseason, the Eagles remained atop the rumor list among teams to land Deshaun Watson, deal up for a shot at drafing Trey Lance or Justin Fields, or go with an established veteran.
However, NFL betting oddsmakers have remained resolute on Hurts winning the starting role after the draft. And unless something substantial and unforeseen changes in the next two weeks, Hurts will make the fifth start of his career to begin 2021 season.
This is the latest story in our series examining NFL quarterbacks against the spread. So, how well has the Hurts performed against NFL spreads in his career, and how much money would you have won betting on him each week?
Hurt is 2-2 against the spread in his four NFL career starts. He played in 15 games last season, but in many instances, Hurts shared snaps with Carson Wentz. The Eagles were 1-3 with Hurts as a starter.
---
RELATED: Check Out The Latest NFL Week 1 Odds & Betting Lines
---
Backing Hurts A Break-Even Proposition
Using our system of betting $100 on Hurts ATS each week of his career with the industry standard -110 line per point-spread bet available on most betting apps and betting sites, those who backed the Eagles each week during his career are down just $18.20, thanks to the vig, or about enough for a beer and hot dog at Lincoln Financial Field.
Not all spreads are created equally. We are using records against the spread for each game Hurts has started, according to Pro Football Reference.
The Eagles are getting mixed buzz ahead of the season. The Eagles face monstrous odds when it comes to winning Super Bowl 56. According to the latest Super Bowl odds, Philadelphia stands at +10000 with DraftKings to win their second Super Bowl.
Meanwhile, DraftKings has the Eagles at a dizzying +5000 to win the NFC , and +500 to win the NFC East . The Cowboys stand clear as favorites to win the NFC East at +130 with FanDuel .
What To Expect From The Eagles & Hurts In 2021
Let's take a quick look at the projected 2021 win totals and playoff odds for the Eagles and Hurts. All bets in these categories are valid whether or not the Eagles play a 17-game NFL schedule.
Odds via FanDuel and DraftKings , and current as of publication. Check out our comparison of DraftKings vs FanDuel review for more on the two sportsbooks.
There's some good news for those looking to back the over in total wins and even consider backing the Eagles to make the playoffs. The Eagles have the weakest of all 32 schedules in the NFL this season, based on their 2020 opponents' combined records. Outside of the NFC East, the Eagles do not face a single playoff team from last season on the road. They do host the Bucs, Saints and Chiefs.
The Eagles were terrible last season, finishing last at 4-11-1 in a division won by a team – Washington – that finished 7-9. Expect both Washington and Dallas (6-10) to increase their win totals this season significantly.
The Eagles have been tabbed by some a trendy worst-to-first pick but have failed to significantly improve an offense that finished 24th and 25th respectively in total yards and points per game last season. Save for rookie WR DeVonta Smith, who played with Hurts at Alabama, there's not much there to get excited about.
Going with Hurts for a full season might help in the win column here, but there's no compelling reason to see this team upping its total by more than 50% this year. Take the Under on 6.5 wins at +125 at FanDuel for the Eagles. While we do not back them to make the playoffs, the price of -350 at DraftKings is worth neither your time nor investment.
---
Jalen Hurts Props And Futures To Back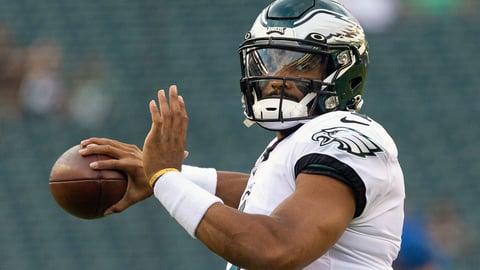 Hurts is secure in the No. 1 spot, even though the Eagles have Joe Flacco and now Gardner Minshew II behind him on the depth chart. The Eagles know Hurts has only a quarter-season in the books as a starter and have a pair of cheap, if not fully reliable, veterans to fill the breach should Hurts get hurt or simply become overwhelmed.
Here are some NFL futures or prop bets featuring Hurts:
Jalen Hurts Total 2021 TD Passes
Hurts completed just 52% of his attempts last season but did manage 6 TD passes in his 4 starts. Projected out over 17 games, that easily pushes him past this number.
Hurts improved in each start and this time has a full preseason camp on his resume before starting a regular-season game. The Eagles must see something in Hurts given their eventual inability to pull the trigger on a deal either ahead of the NFL Draft or elsewhere to replace him at QB. And, in the fact, they moved up to take Smith at No. 10.
Back Hurts throwing more than 20.5 TD passes this season at -105 at DraftKings .
Jalen Hurts Total 2021 Yards Passing
Hurts lacks proven targets in the wide receiver room. Second-year player Jalen Reagor fizzled as a rookie and fellow NFL sophomore Quez Watkins needs to take advantage of his opportunities. Smith has monstrous expectations but will be getting the best coverage from the opposition.
Veteran TE Zach Ertz wants out and likely could be elsewhere before the season begins. This yardage number for Hurts is too high given the variables on the offensive side of the ball. Back Hurts to stay under 3,750 yards passing this season at -112 at FanDuel .
---
NFL Quarterbacks ATS
This is the 30th story in our summer-long series examining NFL quarterbacks against the spread. You can see how Hurts compares to other QBs here:
Tom Brady | Ben Roethlisberger | Patrick Mahomes | Dak Prescott | Aaron Rodgers | Lamar Jackson | Jared Goff | Kyler Murray | Carson Wentz | Josh Allen | Cam Newton | Teddy Bridgewater | Drew Lock | Daniel Jones | Ryan Fitzpatrick | Ryan Tannehill | Derek Carr | Tua Tagovailoa | Trevor Lawrence | Matt Ryan | Sam Darnold | Joe Burrow | Baker Mayfield | Kirk Cousins | Justin Herbert | Matthew Stafford | Russell Wilson | Jimmy Garoppolo | Andy Dalton
About the Author

Bill Speros is an award-winning journalist and editor whose career includes stops at USA Today Sports Network / Golfweek, Cox Media, ESPN, Orlando Sentinel and Denver Post.